Confidential documents reveal that Ken Ofori-Atta was given a stake in the Deepwater Cape Three Points block offshore Ghana. Ken Ofori-Atta is Ghana's Minister of Finance. He is also the cousin and campaign finance manager of the country's President, Nana Akufo-Addo. The Deepwater Cape Three Points is a multi-billion-dollar oil block, located 92 km off the coast of Ghana, operated by ExxonMobil.
Ghana Government pressured Exxon into choosing GOIL as partner
On 18
th
January, 2018, Ghana entered into a Petroleum exploration agreement for the Deepwater Cape Three Points block with ExxonMobil Exploration and Production Ghana (Deepwater) Limited, a subsidiary of the American oil giant ExxonMobil. The agreement was structured such that ExxonMobil had 80% stake, with Ghana National Petroleum Corporation (GNPC – state oil explorer and regulator) taking 15%, and 5% reserved for a local partner.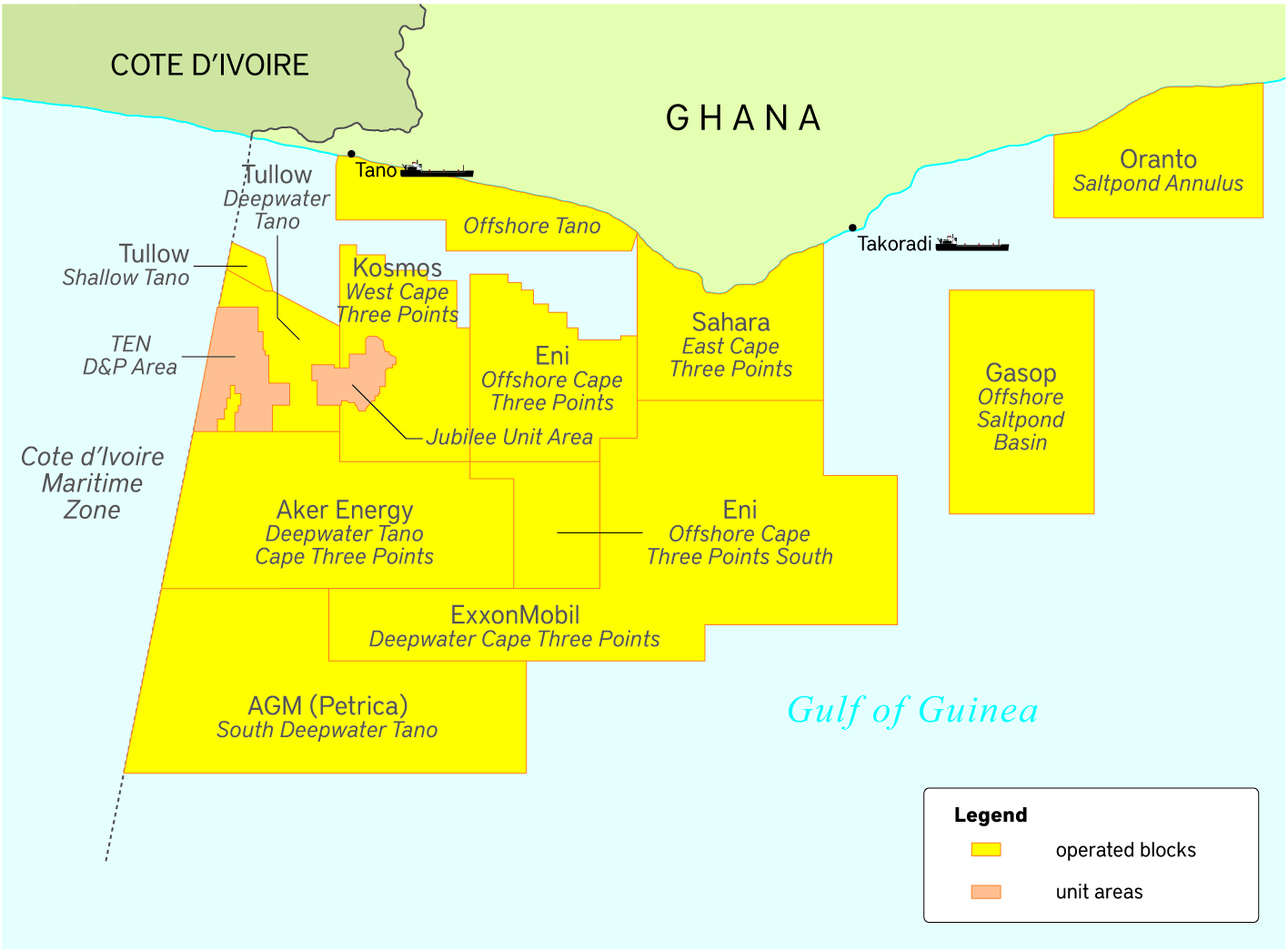 [Key operated blocks in Ghana's offshore Source: Petroleum Economist] Ghana's laws require indigenous Ghanaian companies be given preference in the granting of petroleum agreements and licenses. The law also makes it mandatory for indigenous Ghanaian companies, other than GNPC, to have at least 5% equity participation in petroleum agreements involving international oil companies in Ghana. Pursuant to the agreement, and after assessing 27 indigenous Ghanaian companies, on 7th September, 2018, Exxon Mobil selected Griffon Energy Africa Limited as its preferred local partner in the venture. Griffon, owned by Sam Jonah, a wealthy Ghanaian businessman and former Chief Executive of Ghana's largest gold company, Ashanti Gold Fields, was selected after "
a thorough evaluation of over twenty companies".
(
Exxon_GNPC_7_Sep_2018
) GNPC, in a letter dated 12
th
September, 2018, signed by its CEO, Kofi Kodua Sarpong, purported to convey a request from Ghana's Energy Minster, Peter Amewu, demanding a "
detailed report forming the basis
" for the selection of Griffon. (
GNPC_Exxon_12_Sep_2018
) Exxon had already selected an indigenous Ghanaian company, Griffon, as its local partner with 5% equity interest. However, on the 8
th
of October, 2018, ExxonMobil wrote to Energy Minister Peter Amewu mentioning Ghana Oil Company, known as GOIL, as another potential local partner. (
Exxon_Amewu_8_Oct_2018
). Amewu wrote back to ExxonMobil on 19
th
October, 2018 indicating his "
no objection
" to the selection of GOIL as the indigenous partner in the Deepwater Cape Three Points Block. (
Amewu_Exxon_19_Oct_2018
) On the 12
th
December, 2018, minister Amewu requested ExxonMobil to confirm in writing, the selection of GOIL as the indigenous Ghanaian company with whom they would work on the oil block in question. Exxon complied the same day. (
Exxon_Amewu_12_Dec_2018
)
Ken Ofori-Atta benefits a lot
Ghanaian authorities presented the GOIL-Exxon partnership as "
beneficial to the country
", arguing that GOIL is a state-owned company. Indeed, the state, through various agencies, has a total of 79.2% in GOIL. What the Ghanaian Government failed to mention was that there were also private shareholders in GOIL. The Government also failed to mention that among the shareholders of GOIL are three entities in which a member of the Government, the Finance Minister and cousin of President Akufo-Addo, Ken Ofori-Atta, has shares and interests: Data Bank Asset Management, Enterprise Life Assurance Company (ELAC) and Enterprise Tier 2 Occupational Pension Scheme.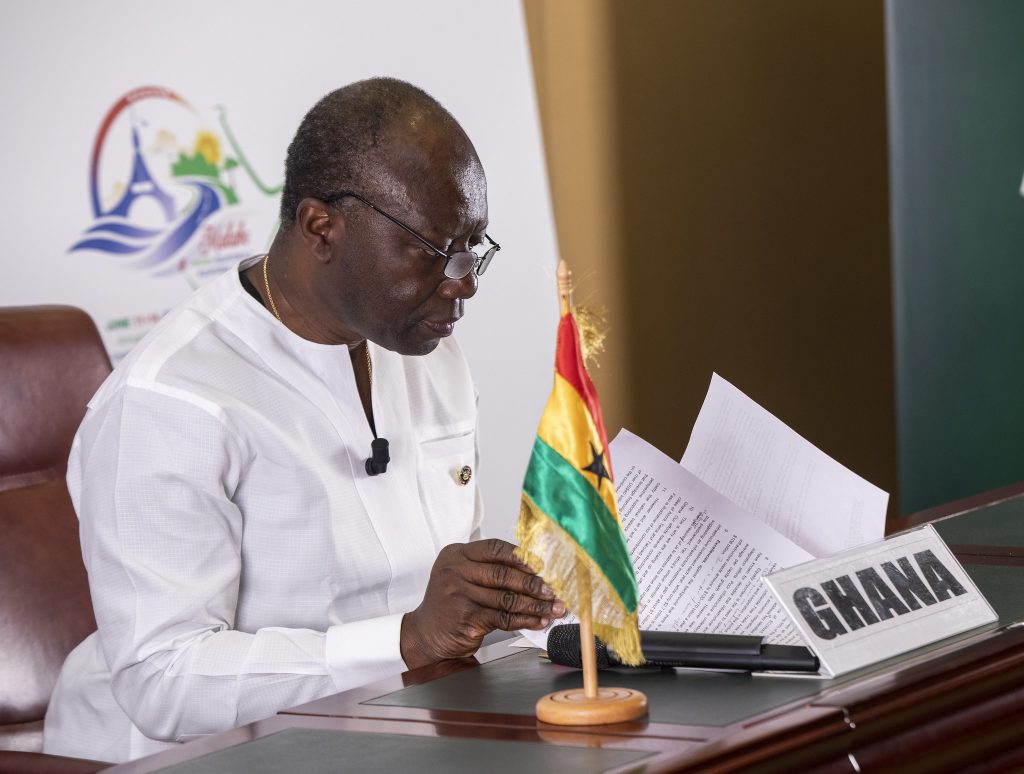 [Ken Ofori-Atta assumed office as Ghana's Finance Minister on January 27, 2017] A co-founder of Data Bank and Executive Chairman of the bank for 22 years, Ken Ofori-Atta holds direct shares in Data Bank Asset Management. Both ELAC and Enterprise Tier 2 Occupational Pension Scheme are operated by entities under the Enterprise Group, a company controlled by Ofori-Atta. Among the requirements for selecting local partners is the ability and expertise to undertake the task so assigned. GOIL is an oil marketing and trading company with no track-record in oil exploration. For this reason, they have announced the formation of a Special Purpose Vehicle to discharge their responsibilities under the agreements.
Oil money for Nana's re-election bid?
Ken Ofori-Atta is known as one of the richest politicians in Ghana, as Ghana's president cousin, and as the country's Finance Minister. Few know, however, that Ofori-Atta played a key role in Nana Akufo-Addo's 2016 presidential campaign. Ken Ofori-Atta was campaign finance manager, responsible for raising the money that allowed Nana to win. He was also the director of I Am For Nana Foundation, a fundraising organization created for Nana's presidential campaign.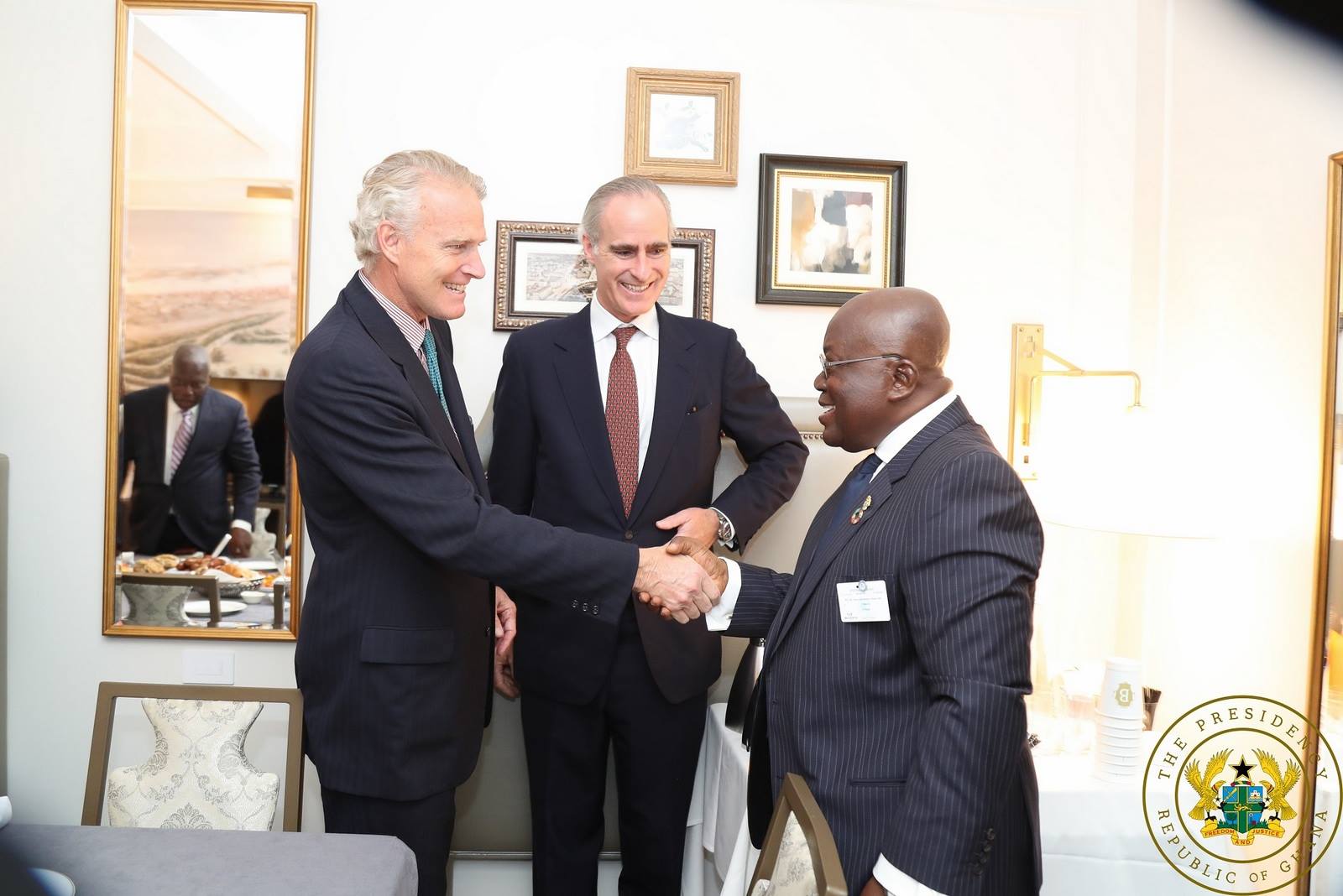 [President Nana Akufo-Addo met with ExxonMobil CEO, Darren Woods, on September 20, 2017] Nana Akufo-Addo is seeking re-election this year. These revelations are likely to trigger yet another round of debate over electoral corruption in Ghana.