Riva Levinson's KRL International led Nana Akufo-Addo's 2016 presidential campaign. Riva Levinson has a long and sordid history of smear campaigns against Ghana. In 2009-2010, KRL run a major mudslinging campaign against Mills Government, using fake news and propaganda, to undermine Ghana's interest in the Jubilee deal. In 2003, Riva Levinson conducted a vicious negative campaign against Kufuor Government's intention to terminate a loss-making power supply contract.
Nana's foreign election consultants
In June 2016, Nana Akufo-Addo hired KRL International, an American PR firm, as a communications and general political consultant for his presidential campaign. The purpose of the contract was to "
unseat the incumbent in Ghana's presidential election
".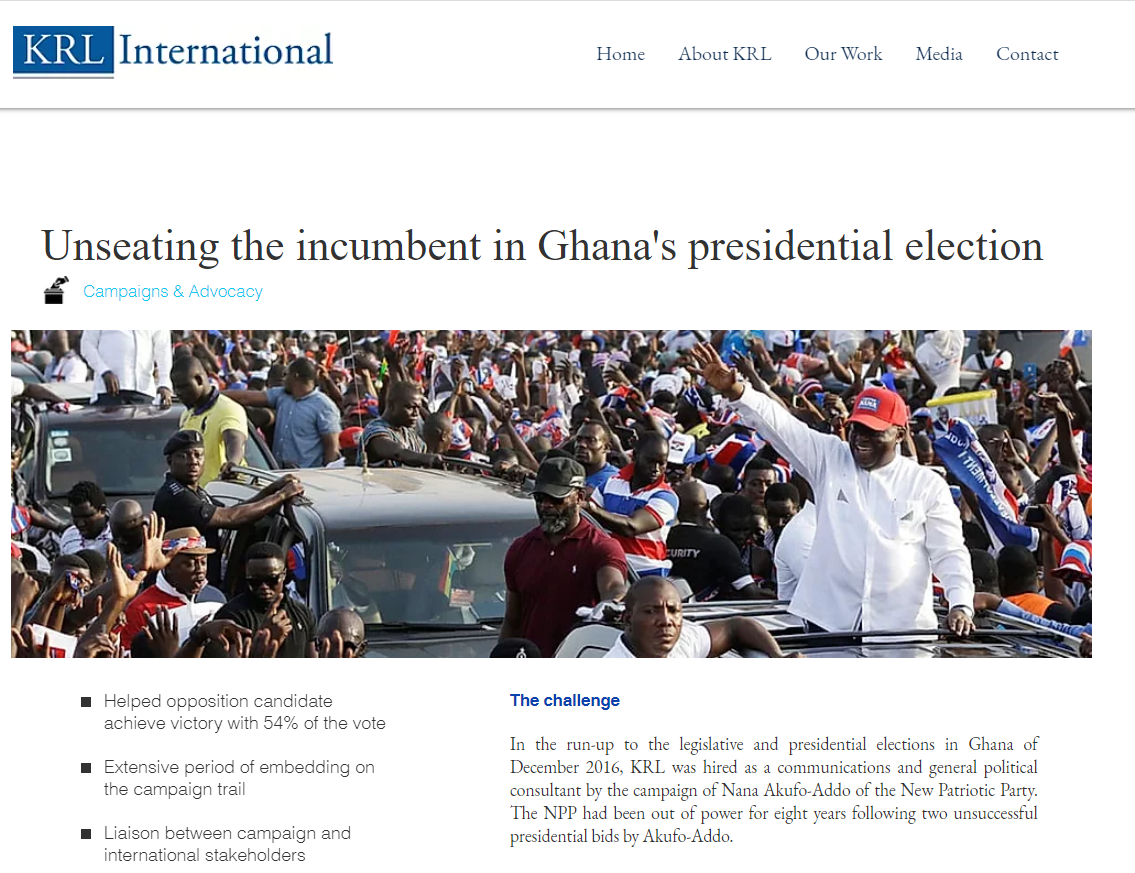 Presentation of Nana campaign on KRL's website The foreign consultants played a key role in Nana's campaign. KRL integrated into operational units of the New Patriotic Party (NPP), spending an "
extensive period on the campaign trail
". KRL worked directly with Nana, preparing him for speaking events, coordinating the campaign team, crafting the communication strategy, managing local media, arranging interviews. KRL consultants also deployed the shady tactics of Cambridge Analytica, combining data mining and data analysis with strategic communication to influence the 2016 presidential election. According to the company's website, "
KRL consultants helped craft a communications strategy using polling results and other forms of local data
".
KRL's Riva Levinson and Chris Beatty
KRL International's top executives, Riva Levinson and Chris Beatty, directly conducted Nana's presidential campaign.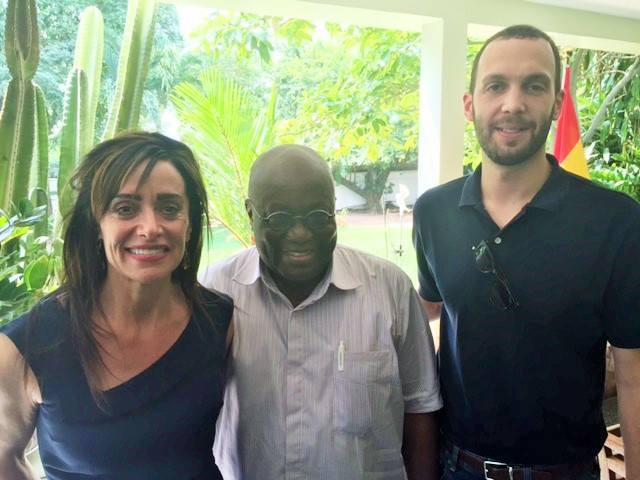 Nana Akufo Addo with Riva Levinson and Chris Beatty in December 2016 A former associate of highly controversial Paul Manafort (
the
 convicted former campaign chairman for President Donald Trump), Riva Levinson founded KRL International in 2007, and serves as the firm's President and CEO. Chris Beatty was managing director of KRL International for almost eleven years, from May 2007 to March 2018.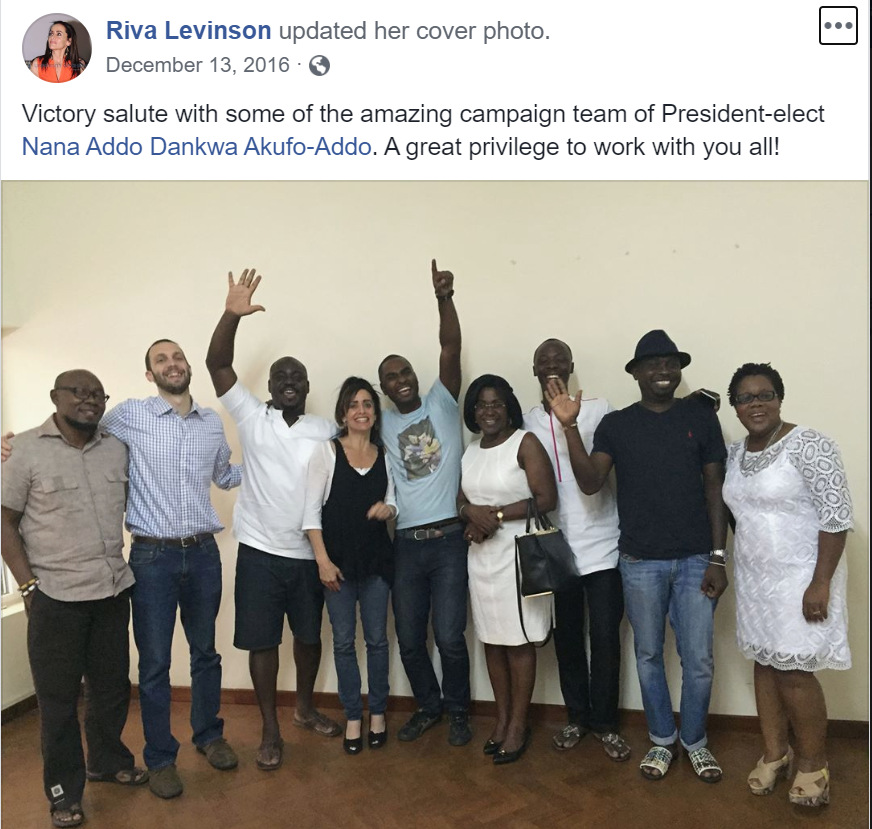 In December 2016, Levinson posted on social media pictures of herself and Beatty celebrating with members of Nana's campaign team
The Ghana-Kosmos dispute
The same company (KRL International) and the same consultants (Riva Levinson and Chris Beatty) that handled Nana's 2016 campaign conducted a smear campaign against Ghana in 2009-2010. In 2009, Ghana accused Kosmos Energy of violating the agreement governing the Jubilee Field partnership. Kosmos was trying to sell its stake in the Jubilee field, one of the world's biggest deep water oilfields, to ExxonMobil for $4.2-$4.3 billion without the Ghanaian government approval. Kosmos illegally shared confidential geological oil exploration data with potential bidders without consulting the Ghana National Petroleum Corporation (GNPC). While President Mills was willing to change the contract with Kosmos (negotiated, agreed and signed by the government of former President Kufuor) to better suit Ghana, both U.S. and Ghanaian authorities were investigating corruption allegations involving Kosmos.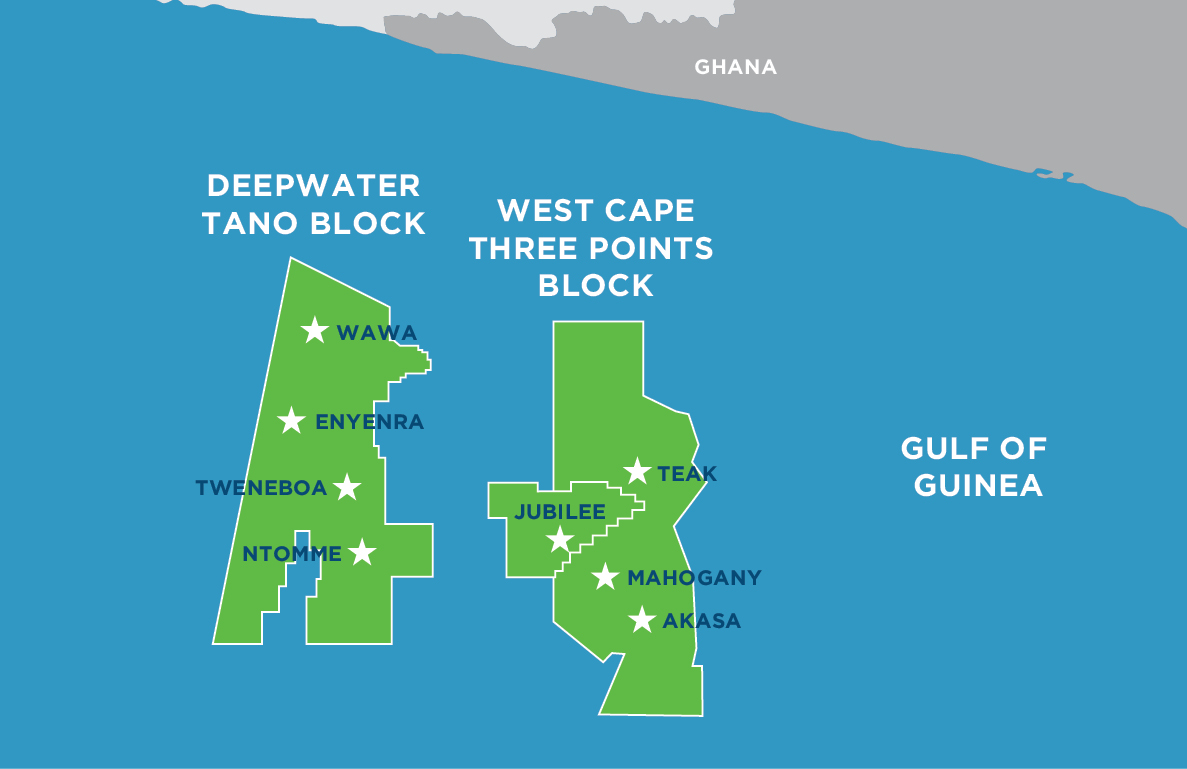 "The Jubilee agreement is one of the worst agreements I have ever seen" – former GNPC CEO Alex Mould, Nov 2019
KRL's 2009 mudslinging campaign against Ghana
On 8 September 2009, Kosmos hired Riva Levinson's KRL International to whitewash its image, hide the abuses and smear Ghana's Government. Kosmos paid KRL hundreds of thousands of dollars for a major mudslinging campaign against Ghana. KRL lobbied White House, US government agencies and Congress to bring pressure on Ghana's government. (
https://projects.propublica.org/Kosmos-KRL
) KRL used fake news and propaganda to undermine Ghana's interest. KRL published PR articles in the U.S. press criticising the Ghanaian Government's opposition to the Kosmos-Exxon Mobil deal and falsely claiming that the Ghanaian Government was trying to force Kosmos to sell its rights to the GNPC at a sub-market price and subverting the sanctity of business contract. Other negative characterizations of the Ghanaian Government's interactions with foreign investors were also advanced by the PR firm.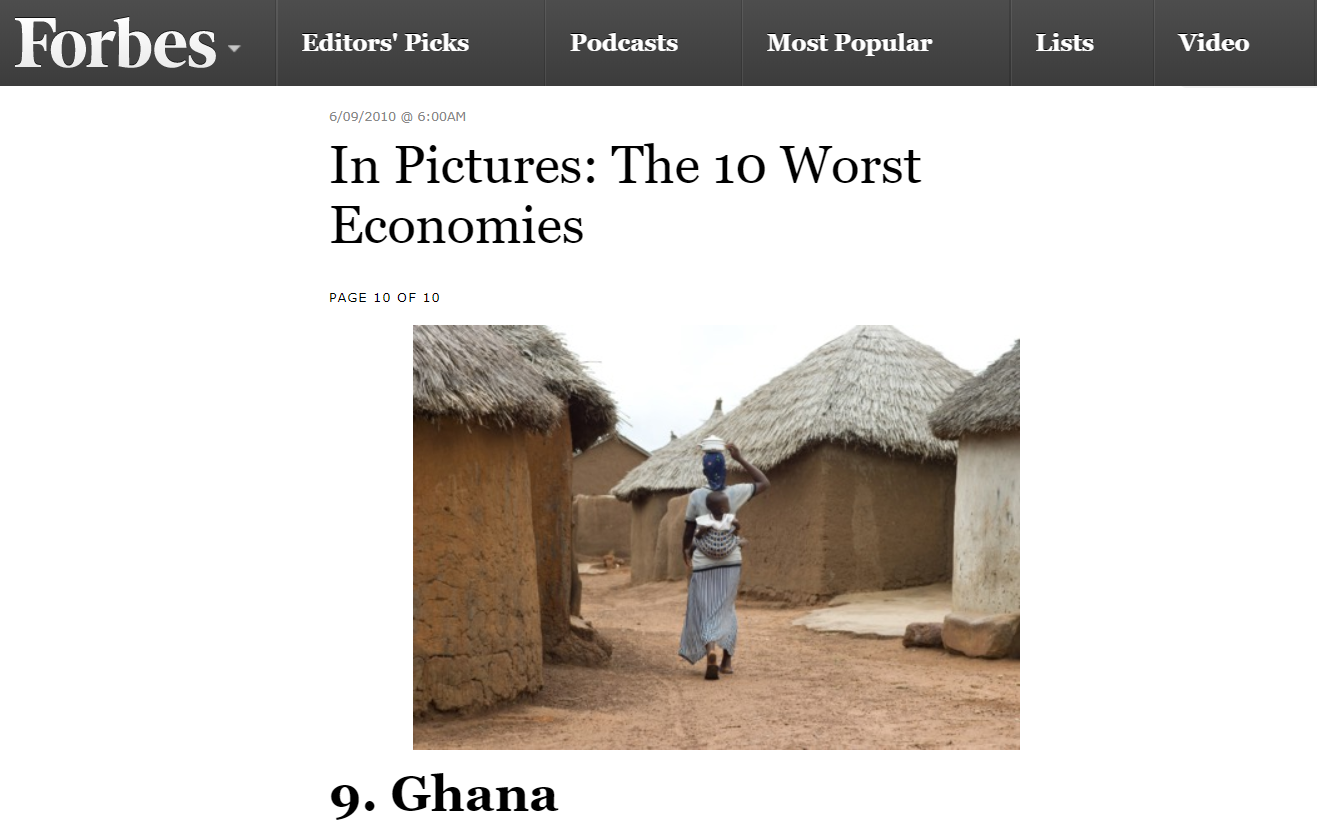 In June 2010, Forbes, a magazine that features Riva Levinson's articles, ranked Ghana ninth on a "list of the world's worst economies" KRL's misinformation about Ghanaian financial data and policy contributed to an August 2010 downgrading of Ghana's sovereign credit ratings by Standard & Poor's Ratings Services. Ghana's energy minister was denied a visa to the US when trying to meet with Kosmos's investors. GNPC chairman was also denied a visa to the US. The $4bn deal between Kosmos and ExxonMobil collapsed because of opposition from Ghana's Government. However, in December 2010, Ghana was forced to sign a truce agreement, granting Kosmos immunity from criminal or judicial actions for past events. The US Department of Justice also dropped, without explanation, the corruption probe into Kosmos.
Riva Levinson's 2003 smear campaign against Ghana
In 2003, while working as a managing director of BKSH (another US lobbying firm with questionable reputation), Riva Levinson ran a vicious negative campaign against the Kufuor Government. Levinson's client was US-based Kaiser Aluminum. (
https://allafrica.com/
) The Kufuor Government was trying to replace an existing power supply contract, arguing that Valco, the Ghanaian subsidiary of Kaiser Aluminum, was paying 1.1 US cents per kilowatt-hour, while the cost of producing electricity in the country had risen to 6.5 cents. Levinson was hired by Kaiser as their representative in Washington, where she lobbied the US Government against the Ghanaian Government led by Kufuor. She also orchestrated a negative media campaign against Ghana, seeking to destroy the country's international reputation by fake news and negative report. As a result of Riva Levinson's smear campaign, all lending to Ghana by the US Government agencies were suspended. A US Agency accused Ghana of "
not acting in a commercially reasonable manner that would ensure investor confidence
". The Kufuor Government was forced to back off.