Rustam Inoyatov's has used his position as chairman of Uzbekistan's national intelligence agency to build a real estate and business empire with properties and companies around the world. Rustam Inoyatov's family owned a luxury villa in Vienna. The property was bought by Benif Handels a Vienna-based company founded by Sharif Inoyatov and Bakhtiyor Irgashev. After Benif Handels was liquidated in 2011, Inoyatov's family sold the luxury estate for 2.5 million euros.
An Uzbek investment in Austria
On 23 November 2005, a company called Benif Handels GmbH was incorporated in Austria. The company was established by three Uzbek nationals: Sharif Inoyatov, Bakhtiyor Irgashev and Shavkat Mingaliev. 43-years-old Sharif Rustamovich Inoyatov is the son of Rustam Inoyatov, the powerful head of Uzbekistan's National Security Service (SNB). Bakhtiyor Irgashev (born 1959) is Rustam Inoyatov's brother-in-law: Irgashev is married to Inoyatov's younger sister. Shavkat Mingaliev is Sharif Inoyatov's long-time friend and business partner. Together, Rustam Inoyatov's relatives owned 80 percent of the company's shares (40% each). Managing director was Farida Mingalieva, Shavkat Mingaliev's wife.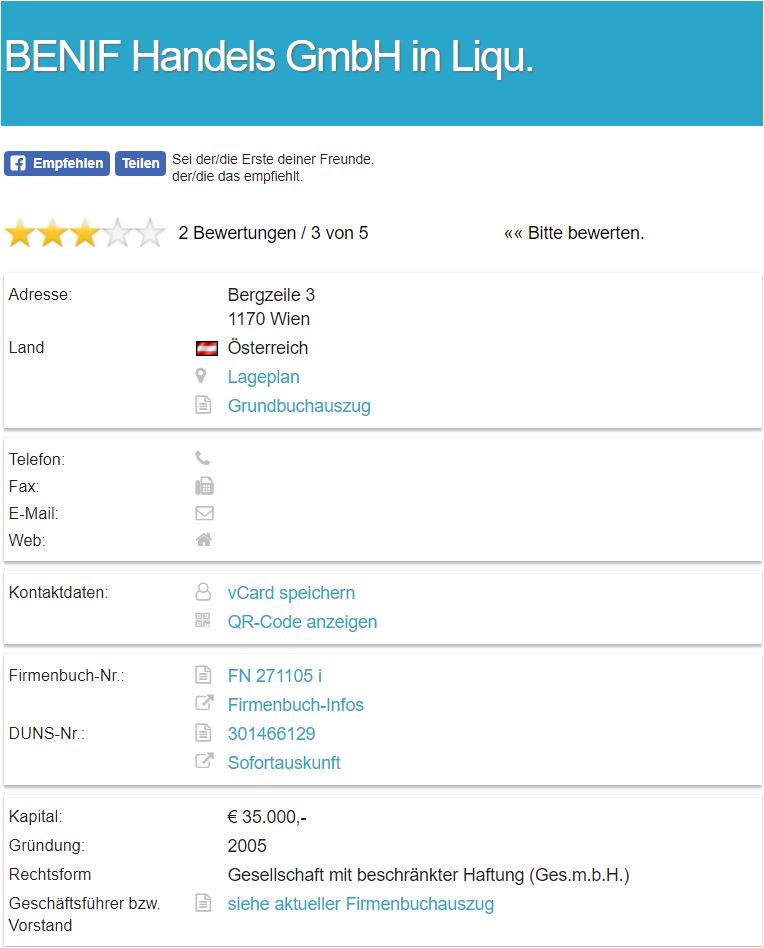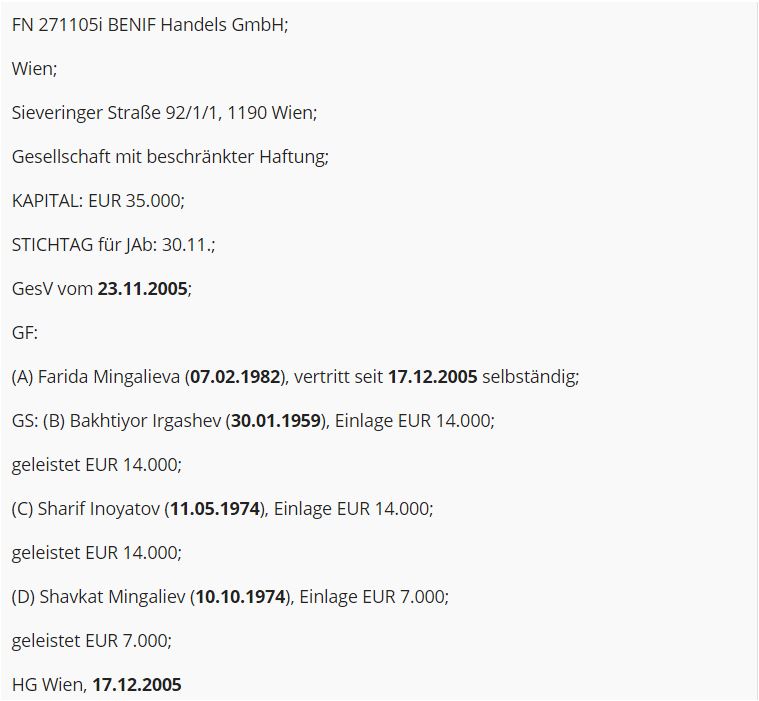 The 2.5 million Euro mansion of Inoyatov's family
The offices of Benif Handels GmbH were on Sieveringer Strasse in Vienna. But the address of the registered office was Bergzeile 3, 1170 Vienna, a luxury mansion owned by Inoyatov's relatives. After Benif Handels entered into liquidation in 2011, Sharif Inoyatov and Bakhtiyor Irgashev sold the property for 2.5 million euros. The mansion is located in one of the most exclusive and elegant residential areas in Vienna, at the western end of the Hernals district, within walking distance of Vienna Woods.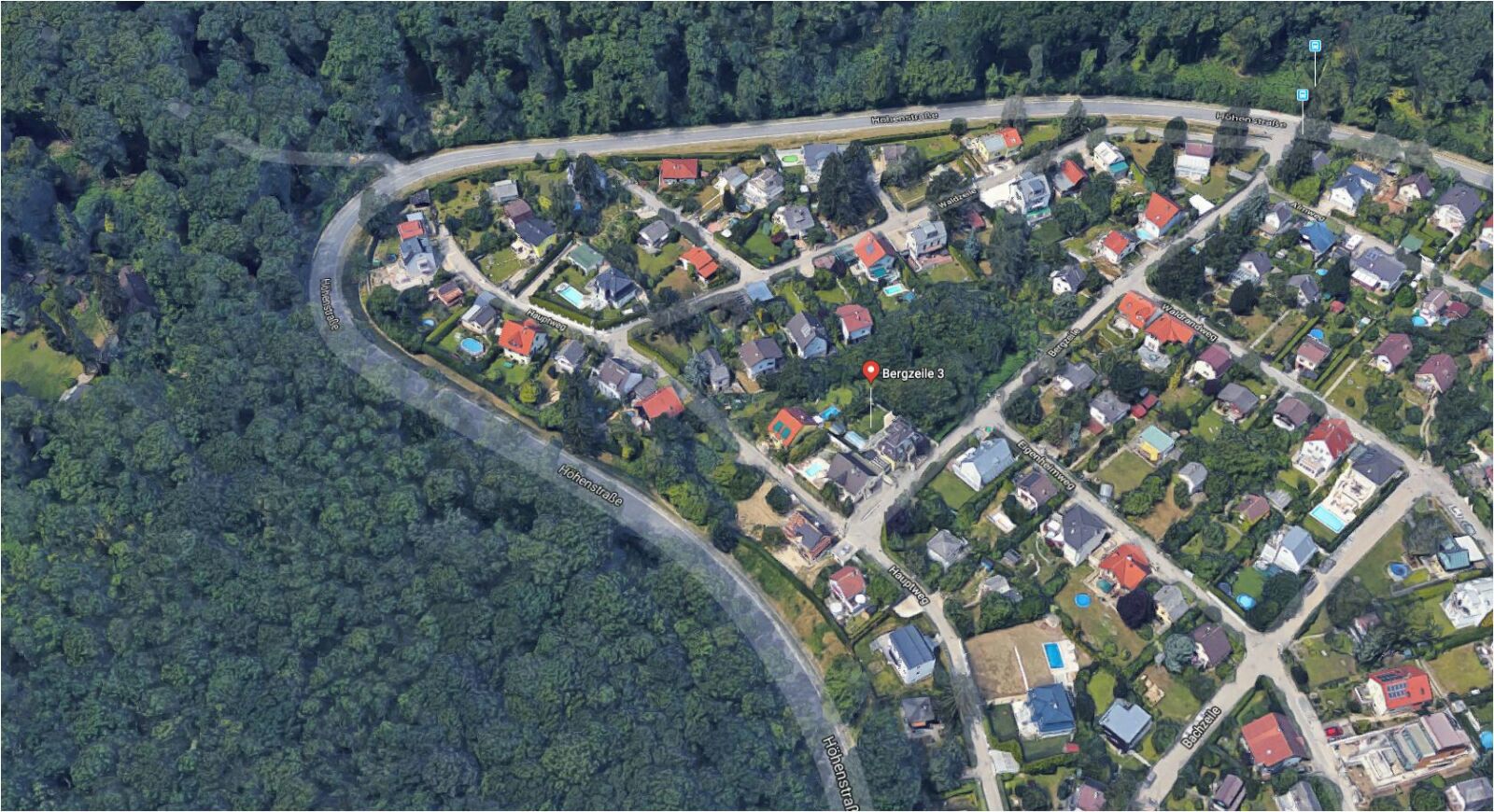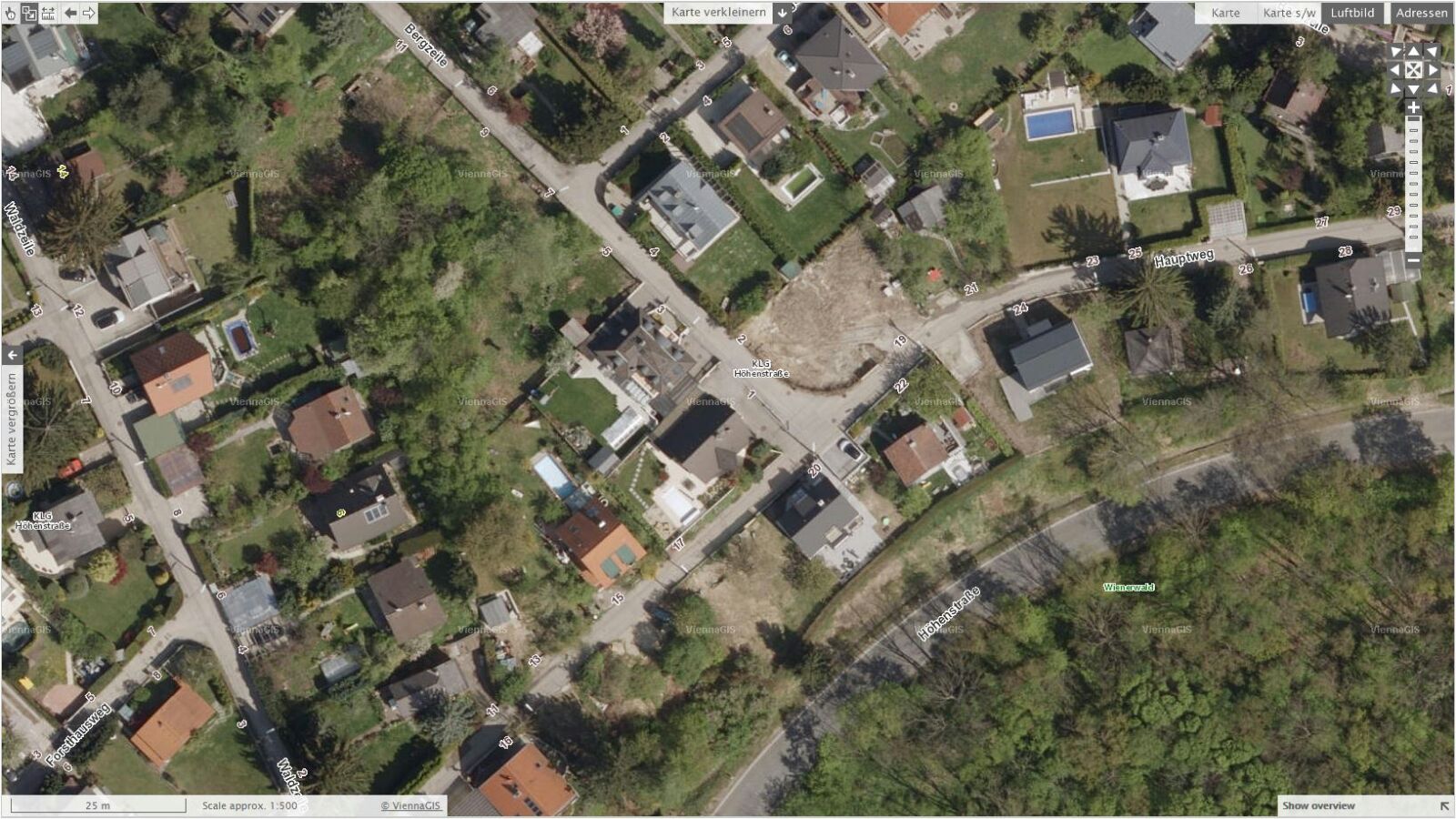 Marble columns, gold decorations, indoor pool, fantastic views
It is a 600 meters square house, with 9 rooms and 2 stories. The façade is decorated with marble columns, the staircase is made from Italian marble and the floor of the living room is decorated with gold. The second floor offers a panoramic view over Vienna. The mansion features a luxuriously decorated indoor spa area with a large pool, sauna and Jacuzzi. The property has a large private garden and an attached garage.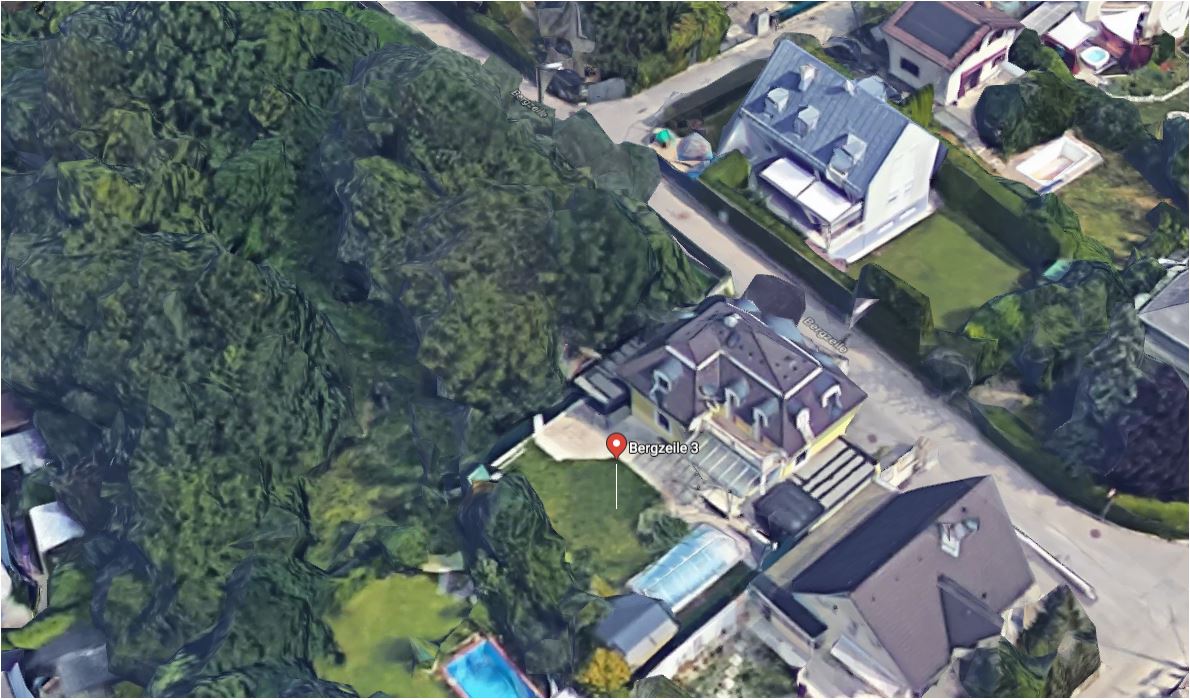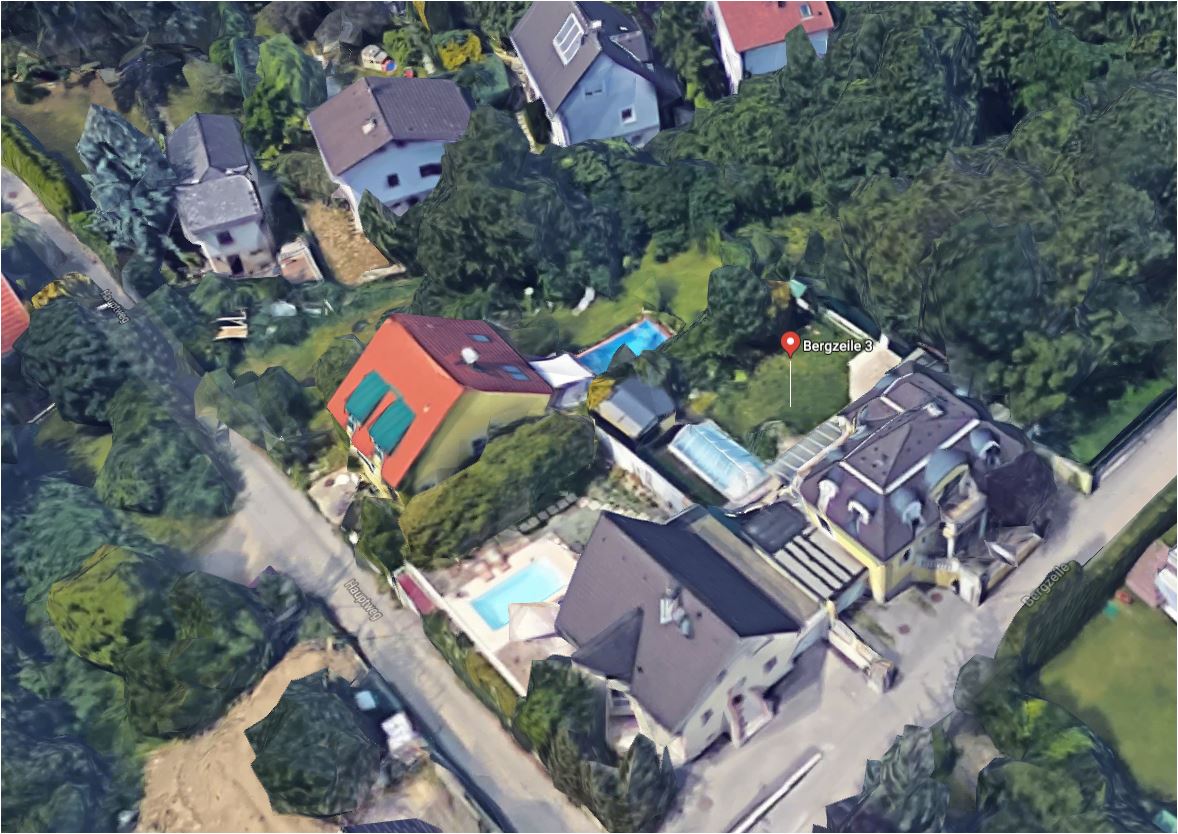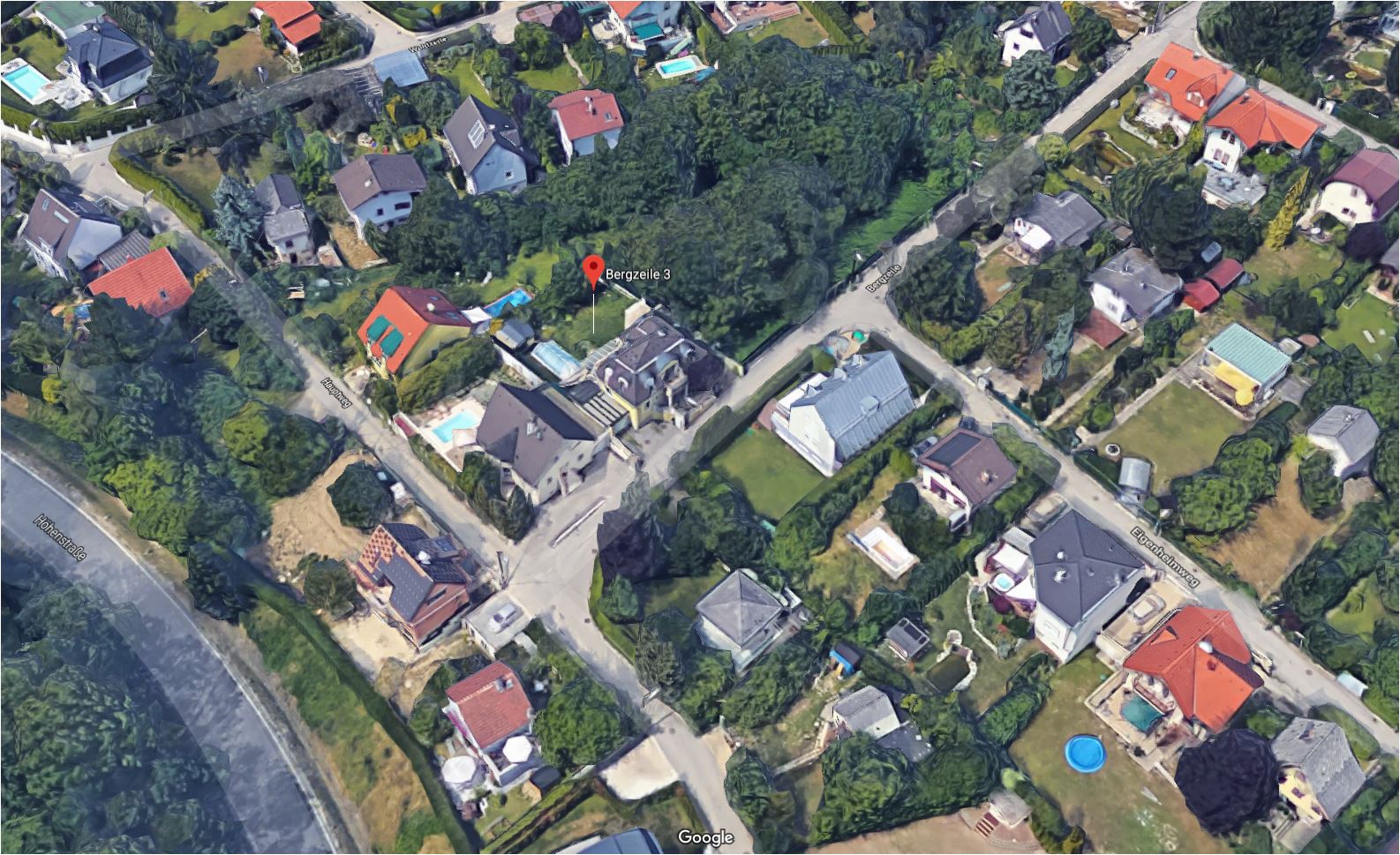 To be continued…
It is an open secret in Uzbekistan that Rustam Inoyatov is the actual owner of Benif group. During the International Security Assistance Force (ISAF) mission, Benif, whose CEO is Inoyatov's brother-in-law Bakhtyor Irgashev, monopolised exports of oil, gas and constructions materials to Afghanistan. Benif is also a major construction contractor and plastic cards manufacturer. But like any other oligarch, Rustam Inoyatov invested heavily abroad. OSI now has evidence that Inoyatov family owns properties and companies around the world. The 2.5 million euro mansion in Vienna and Benif Handels are just the first examples.