Grace Poe still owns a million dollar house in Walnut Creek, California. Poe simultaneously owned the million dollar house in California and the million dollar house in Herndon, Virginia.  The California house is "
a piece of American history
".
Two American houses, 1 million dollars each
On 7 December 2015, one of Grace Poe's lawyers publicly admitted that his client still own "
at least two properties
" in the United States. What Poe's camp and Grace Poe herself have never told is that one of these properties, the California house, is worth $1 million. The reason Grace Poe does not tell the truth about her properties in America is simple: There is a huge contradiction between the presidential candidate's presentation of herself as a hard-working overseas Filipino and the reality of her life of wealth in America. As revealed by OSI, Grace Poe sold her mansion in Herndon, Virginia in May 2006 for 947,000 dollars. 
http://www.opensourceinvestigations.com/
In August 2005, nine months before selling the Herndon mansion, Grace Poe had become the owner of another million dollar house. The house is located in 112 Los Cerros Avenue, Walnut Creek, a town in California, 30 minutes east of San Francisco.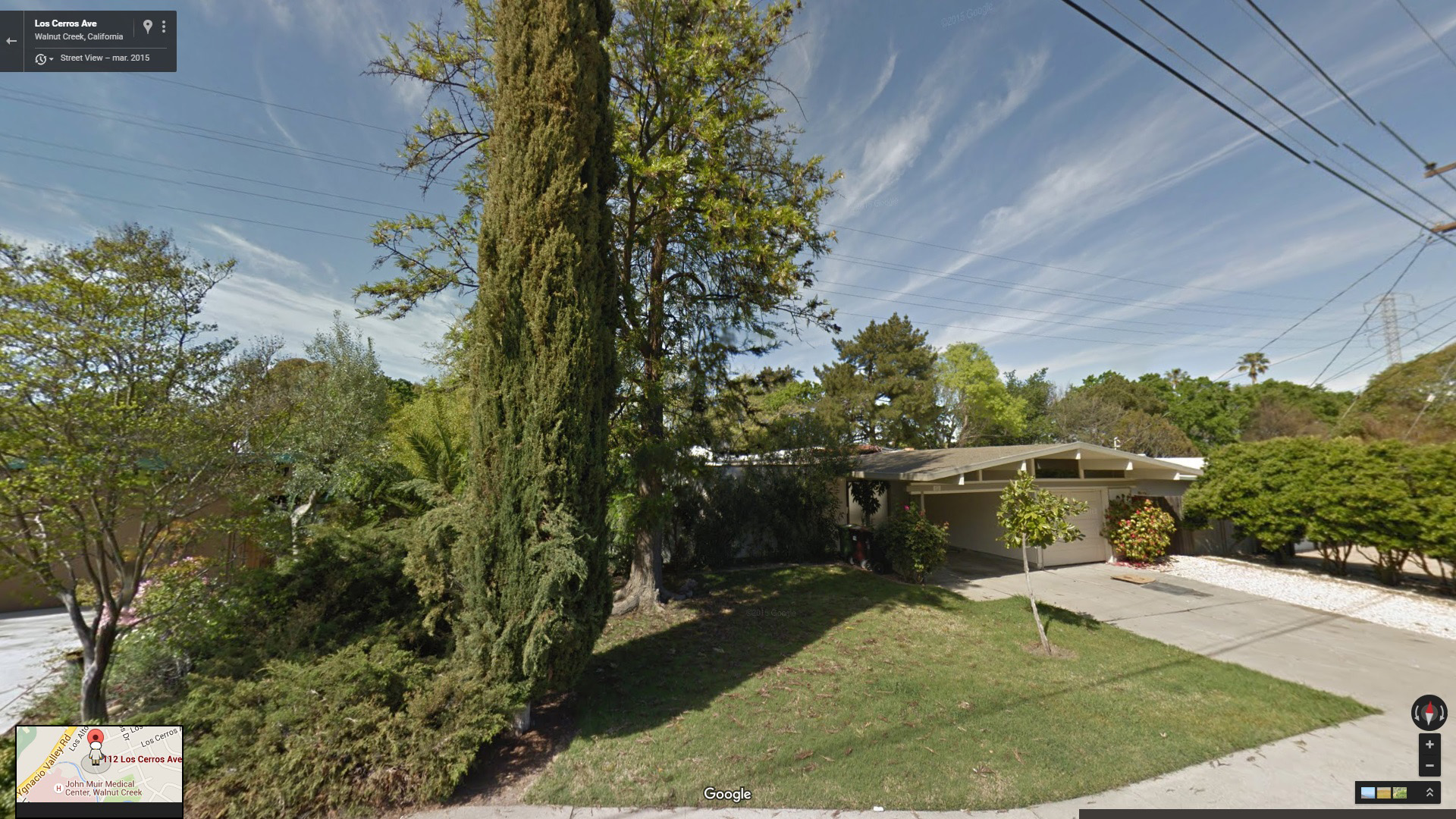 It has one story with basement, 1,663 square feet (155 square meters), 8 rooms and a garage with 2 parking spaces. The lot size is 9,282 square feet (862 square meters). The tax amount is about $9,000/year.
The house is worth an estimated $971,000, according to Trulia.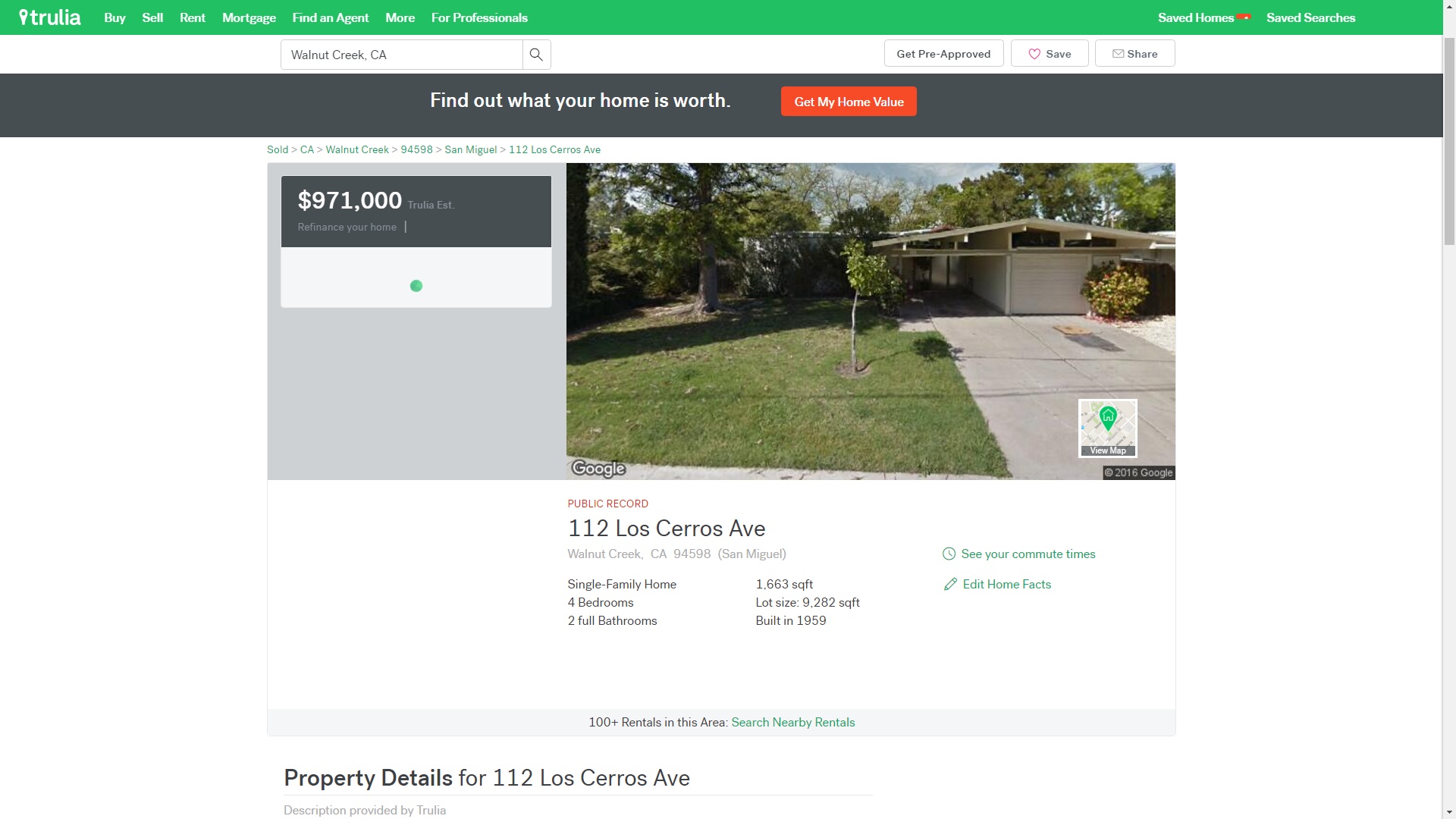 The house in Herndon, Virginia was owned by both Grace Poe and her husband Teodoro Llamanzares. Grace Poe is the sole property owner of the California house.
Grace Poe's Eichler home
Grace Poe's Virginia house was located in one of the richest and most exclusive neighbourhoods in America. Her house in California is in Rancho San Miguel, a subdivision in Walnut Creek, recently included on the US National Register of Historic Places. Los Cerros Avenue is part of the Rancho San Miguel a development built by Joseph Eichler who "
was the only merchant builder in America who built modernist style homes on a large scale, designed by skilled architects and using quality materials
".  
http://www.eichlermidcentury.com/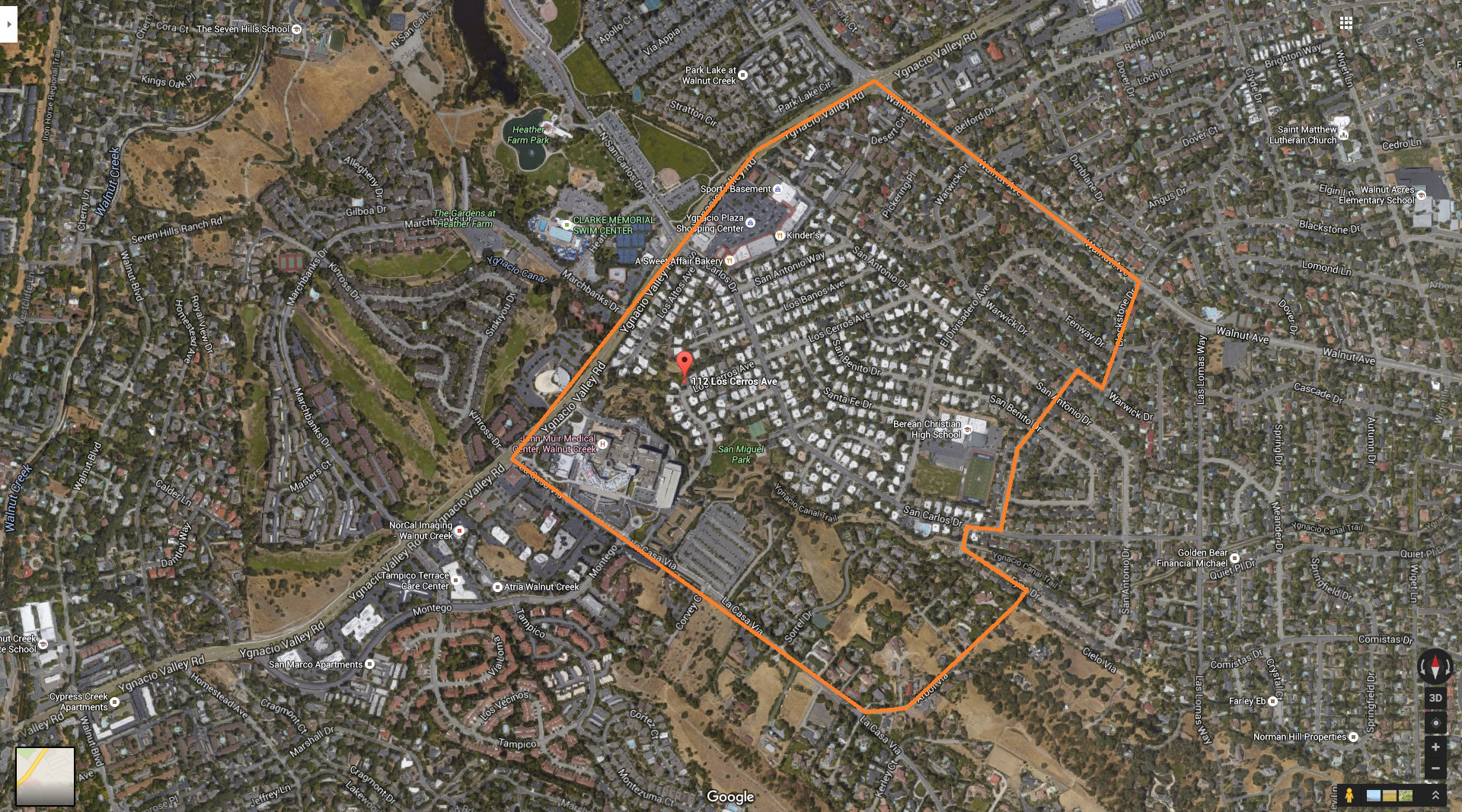 The Eichler homes, one story modern houses with open floor plans, glass walls and backyards, inspired the television series
Mad Men
set design. According to Richard Paoli, Chronicle Real Estate Editor for the San Francisco Gate, "
if you own one of the unique homes Eichler built, you know you're living in a piece of American history
". Grace Poe, who pretended her life in the US was "full of drama", owns a million dollar piece of American history.