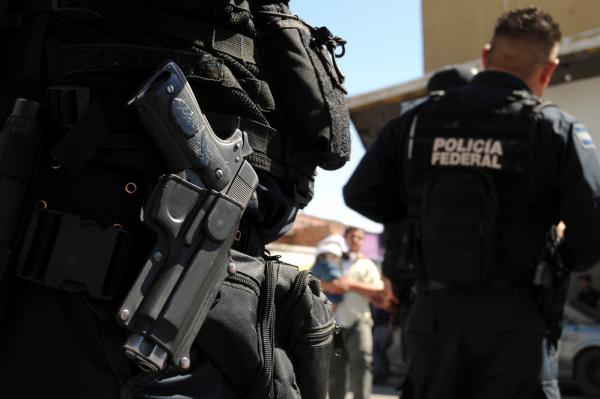 The youngest son of the drug lord Joaquin Guzman was kidnaped on 15 August 2016. He was released unharmed five days later, but the message was clear: El Chapo's enemies are taking advantage of his weakness. Rival cartels are directly targeting his family members. Couple of days after his son's release, gunmen killed El Chapo's nephew.
A reckless narcojunior
30-year-old Jesus Alfredo Guzman Salazar, known as El Gordo (The Fat One), is the youngest of El Chapo's two children from his first marriage. Like his father, he is wanted in the United States on drug smuggling charges on a warrant filed in 2009.
Both involved with El Chapo's activities, Jesus Alfredo and his older brother, Ivan Archivaldo, have been trying to take over the Sinaloa cartel from their jailed father. The eldest is the most famous. Ivan, 33, known as El Chapito, was imprisoned in Mexico in 2005 and released three years later for lack of evidence.
The youngest is unexperienced and reckless. He is a so-called "narcojunior", an aspiring drug lord brought up in a world of guns and luxury. Sean Penn, who met Jesus Alfredo last fall during his controversial encounter with El Chapo, described him as "handsome, lean and smartly dressed, with a wristwatch that might be of more value than the money housed by the central banks of most nation-states". Jesus Alfredo, who has been posting photos of his pet lion and supercars on social media, almost led the FBI to his father in 2005 when he tweeted a picture of them in a restaurant in Costa Rica.
On 15 August 2016, when Jesus Alfredo and five other men were kidnapped, they were partying at a restaurant in the Mexican resort town Puerto Vallarta. The town is located in the state of Jalisco, deep in the territory of a rival cartel, Cártel de Jalisco Nueva Generación (Jalisco New Generation) – CJNG .
The raid took place just after 1 AM. Seven gunmen stormed into the restaurant and marched six men out. No shots were fired. The nine women who were with the kidnapped men weren't hurt at all. Five days after being kidnapped, El Chapo's son and his friends were released unharmed.
CJNG is challenging the Sinaloa
No one contacted Mexican authorities to report the men missing, nobody in El Chapo's family asked for help from the police. But an official investigation has started and state prosecutors said the kidnappers were members of Cártel de Jalisco Nueva Generación.
Cártel de Jalisco Nueva Generación formed from a splinter of the Sinaloa cartel in 2010 and has rapidly expended. CJNG and the Sinaloa have cooperated in the past, but since El Chapo's third arrest, they have reportedly clashed in several areas of western Mexico. CJNG is headed by drug lord Nemesio Oseguera Cervantes, known as El Mencho, and its home base is in the western state of Jalisco. Oseguera is currently one of the DEA's most wanted drug barons.
Cártel de Jalisco Nueva Generación is ruthless even by Mexican cartel standards. Back in 2011, the organization slaughtered 35 members of the Zetas, a rival cartel, and dumped the bodies – including 12 women – on an interstate highway at rush hour. CJNG has also developed a reputation for launching guerrilla assaults on law enforcement. In a series of attacks in 2015, cartel henchmen killed 20 police officers in two ambushes and used a rocket-propelled grenade to take down a Mexican Army helicopter, killing everyone aboard.
However, the growing CJNG does not have its own traffic corridors along the Mexico-US border, most of which are controlled by the Sinaloa. For the ambitious Cártel de Jalisco Nueva Generación, El Chapo's son partying in Jalisco seemed like an opportunity to flex their muscle. CJNG is challenging the Sinaloa cartel for supremacy.
His mother, his son and his nephews
Jesus Alfredo's kidnapping is only one in a string of incidents targeting the family of El Chapo.
In June, armed men ransacked the Sinaloa home of El Chapo's elderly mother, 86-year-old Consuelo Loera Guzmán. They shot up the town's highway sign and torched several homes and vehicles. Three people died in the attack, though El Chapo's mother was unharmed.
That was not the CJNG, but an upstart gangster Alfredo Beltrán Guzmán. He is the son of Alfredo Beltrán Leyva, a former business partner of Joaquín Guzmán turned mortal enemy, who blames his 2008 arrest on a betrayal by El Chapo.
In July, two nephews of El Chapo's wife were killed on the street in daylight. At the end of August, about two weeks after his son was abducted, El Chapo's nephew, Edgar Juvanny Parra Zambada, was shot dead.
Until recently such brazen challenges to El Chapo's authority would have been unthinkable. But the Mexican authorities have tightened his prison conditions this time and now they appear willing to grant the US request for his extradition. The bloody war of succession has already started.