Eric Van de Weghe is a character that keeps popping-up in the so-called "Kazakhgate affair" in Belgium. He was first mentioned in the context of Patokh Chodiev's naturalization – the head of the Belgian intelligence made clear that the documents incriminating Chodiev were forgeries created by Van de Weghe. He reappeared when Armand De Decker was accused of trying to persuade the French intelligence to work with its Belgian counterpart on the case of a certain "Mr. V." He was even invited to testify before the Kazakhgate commission, which he did – behind closed doors. So who is this character, and how much credibility does he have?
A short portrait
Eric Van de Weghe was born in 1966 in Brussels, as the son of a rich trader of antiques. He continued his father's tradition, and in the late 1980s he opened his own gallery in Brussels. However, he was attracted by other trades and habits as well. He became an informant of Belgian intelligence and Belgian police, until the mid-1990s, when he was blacklisted as unreliable. He also developed a taste for Russian mobsters, far-right politicians and activists, gun smugglers and human traffickers.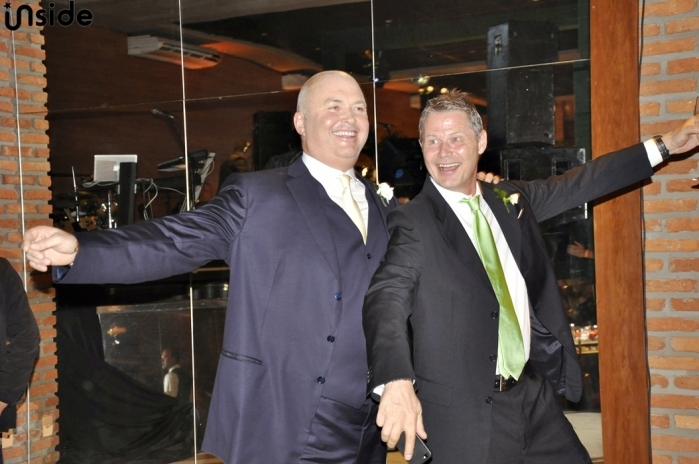 Although the Belgian intelligence claims that Van de Weghe is no longer their man, the fact remains that, although he was brought to justice many times for fraud, forgery and abuse of confidence, he always managed to get away with it. With two exceptions, all the actions against him were prescribed. Based on his highly unusual and unorthodox connections, Van de Weghe presents himself as a "lobbyist."
The Albert Raes Affair
Albert Raes was the head of the Belgian intelligence from 1977 until 1990. Raes accused   Benoît de Bonvoisin, known as the Black Baron, of being a far-right agitator. In retaliation, de Bonvoisin accused Raes in 1995 of being a KGB agent. De Bonvoisin published documents to support his claim. However, Albert Raes was never a KGB agent: the documents were nothing but forgeries created by Eric Van de Weghe, who sold them to de Bonvoisin. In November 2009 Van de Weghe was condemned to 9 months in jail for forging documents related to Raes and selling them to de Bonvoisin.
Prostitution rings and Russian Oligarchs
In 2006, Suleiman Kerimov, a Russian oligarch, was driving his Ferrari on the streets of Nice, France, when he had a horrible car accident. Using his connections, Van de Weghe brought Kerimov to Belgium, where he treated his wounds at the military hospital in Neder-over-Heembeek. Since then, Kerimov and Van de Weghe became close acquaintances – so close, in fact, that Van de Weghe organized a party for Kerimov, where he brought some Brazilian models. The Brazilian authorities believed that the models were in fact prostitutes, so they issued an international warrant against Van de Weghe for organizing a prostitution ring. Eventually, Van de Weghe was arrested in Russia in 2009, for two months. In 2013, a court in Sao Paolo, Brazil, acquitted him of all charges.
Two scandals, one name
There is no doubt Van de Weghe is an exotic character. However, it is also certain that he has a darker, more sinister side: his involvement in the slander against a former head of Belgian intelligence is appalling, to say the least. In our next investigation, OSI will reveal Eric Van de Weghe's central role in the scandal related to the Belgian company Tractebel in the late 1990s and early 2000s. This scandal was named "Kazakhgate" by the media, and has a lot of similarities with the current Kazakhgate scandal.