Former Thai premier Thaksin Shinawatra, on the run from corruption charges, was granted Montenegrin citizenship sometimes in 2009. Ten years later the circumstances in which the citizenship was awarded are still murky. Montenegro's officials have failed to explain how, why and exactly when Thaksin obtained the citizenship of the European Balkan state.
One of the most corrupt officials in the history of Thailand
Thaksin was the head of the Police Department's Research and Planning Division and the son-in-law of the powerful Deputy Police Chief in 1979, when it was decided to install computers throughout the entire Police Department. By making use of his position and his father-in-law's connections, he became the computer supplier for the whole Police Department as well as other administrative offices. Thaksin was minister of Foreign Affairs in 1994, when millions of shares in several of his companies were registered in the names of a handful of Shinawatra family's domestic servants. The combined holdings of two maids and a security guard were worth 11.3 billion baht ($452 million at the time), making them among the richest people in Thailand. Thaksin was Prime Minister in 2006, when the Shinawatra family sold its remaining 49.6 percent stake in Shin Corporation to Temasek Holdings for $1.9 billion. Thaksin and his family made the sale to the Singaporean group free of capital gains tax. The sale had been made "legal" only one day before, when the Thai legislature had increased the foreign ownership limits on telecommunications firms from 25 to 49 percent. Thaksin was a fugitive on 21 October 2008, when he was sentenced to two years in prison for corruption by the Supreme Court of Thailand. The court decided that Thaksin used the influence of his office in 2003 to get a below-market price when his wife purchased a plot of land in Bangkok from the state.
A series of confused statements and half truths
In April 2009, six months after his conviction in absentia, Thaksin arrived in Monrovia, capital of Liberia. He was travelling on Montenegrin passport. The news shocked both Thai and Montenegrin citizens. Since then, authorities in Montenegro have issued a series of confused statements and half truths about Thaksin's status. Montenegrin Interior Minister didn't deny allegations about Thaksin using a Montenegro passport, but declined to comment, citing a law on the protection of personal data recently adopted by parliament. "
We will not release such information to anyone. This law was adopted, these are personal matters and we do not wish to comment
", the minister said in April 2009, following media reports on Thaksin's passport. For almost a year, officials in Montenegro refused to confirm if Thaksin had been given citizenship. On 15 March 2010, the fugitive former Thai prime minister was spotted in Montenegro. Two days later, amid international media attention Montenegrin police confirmed in a brief statement that former Thai premier was in Montenegro and held a Montenegrin citizenship: "
Mr. Thaksin Shinawatra is a citizen of Montenegro and he is here at the moment. The police have no grounds to take any measures based on its competencies
". On 18 March 2010, asked if the government had any interest in granting Montenegrin citizenship to Thaksin, considering that he stood accused in his country of corruption and abuse of office, prime minister Milo Djukanovic replied: "
This is not a question for the prime minister
". On 19 April 2010 Montenegro's Finance Minister said Thaksin's citizenship was "
probably
" awarded in the middle of 2009. The minister also suggested that Thaksin bought his citizenship: "
He will benefit the economy by introducing new investors or investing himself
". A couple of days later, Thaksin surfaced in Montenegro again at the luxurious Milocer villa near St Stefan resort. Interviewed by local reporters on 26 April 2010, the former Thai populist prime minister declared himself a Montenegrin: "
I am a Montenegrin now
".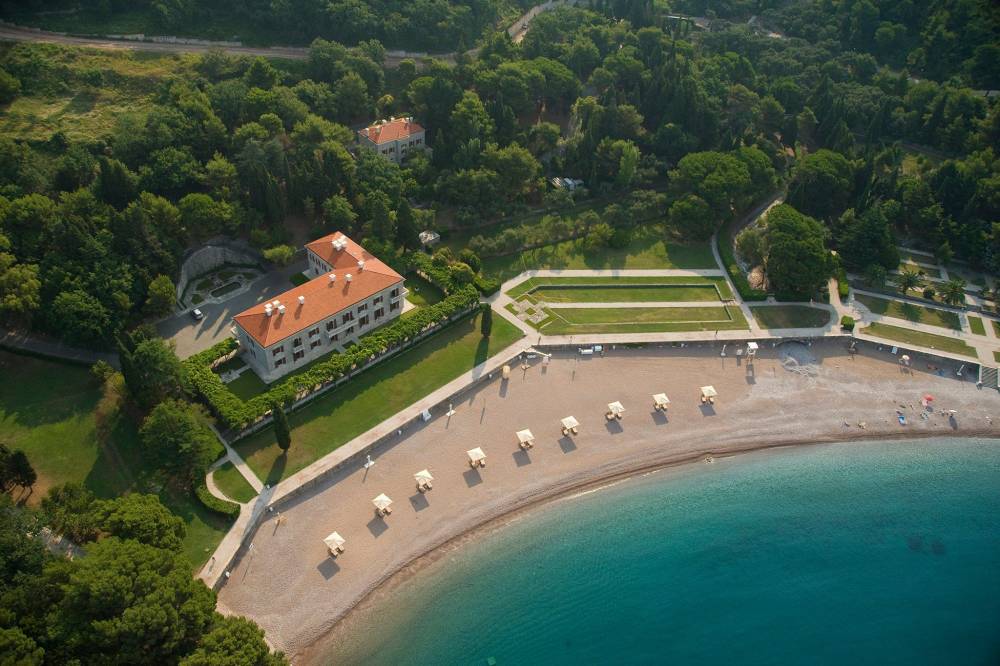 In June 2010, in response to a question on whether Montenegro had any positive effects from granting Shinawatra citizenship, the minister of Foreign Affairs replied: "
We in the Foreign Ministry do not make assessments on the political, economic and other effects after reaching decisions on granting Montenegrin citizenship to foreign nationals, and we did not do it in the case of Shinawatra
".
The big unanswered questions
Thaksin Shinawatra tried to apply for citizenship in several major European countries. United Kingdom, Germany and other states banned him. UK revoked Thaksin's visa in November 2008, a month after he was sentenced to two years in prison. In December 2009, Germany placed Thaksin on a "
national exemption
" list that barred him from entering the country. Without many options left, Thaksin appealed to Montenegro, a newly established European nation with the population of just 680,000. The tiny Balkan state has a policy of not extraditing its citizens wanted in other countries. But Montenegrin law prescribes that citizenship could not be granted to an individual sentenced to a prison term of more than one year for criminal offence. A person must have "
lawful and uninterrupted residence in Montenegro over a period of 10 years, before submitting request for Montenegrin citizenship
". In order to become a Montenegrin citizen, a person has to speak Montenegrin language. Obviously, the convicted former Thai prime minister fulfilled none of these conditions. Ten years have passed and Montenegro's officials have failed to explain: - Why Montenegro granted Thaksin citizenship? - Who gave Thaksin Montenegrin citizenship? - How did Thaksin got the Montenegrin citizenship? - When did Thaksin obtained the Montenegrin citizenship and where was he when the citizenship was granted?