Inspired by Angola's dos Santos, Kabila handpicked an unknown party loyalist as successor. Apparently, he couldn't be more wrong.
Angola's and DRC's succession crises
In February 2017, Jose Eduardo dos Santos, Angola's president since 1979, announced that he will step down and not run in August 2017 elections. He also handpicked a loyal hardliner as his successor: Joao Lourenco. Lourenco was inaugurated as president on 27 September 2017. Present at the ceremony along with other African leaders, Joseph Kabila, president of the neighboring Democratic Republic of Congo (DRC), was undoubtedly inspired by the surviving strategy of his longest standing ally, Emmanuel dos Santos.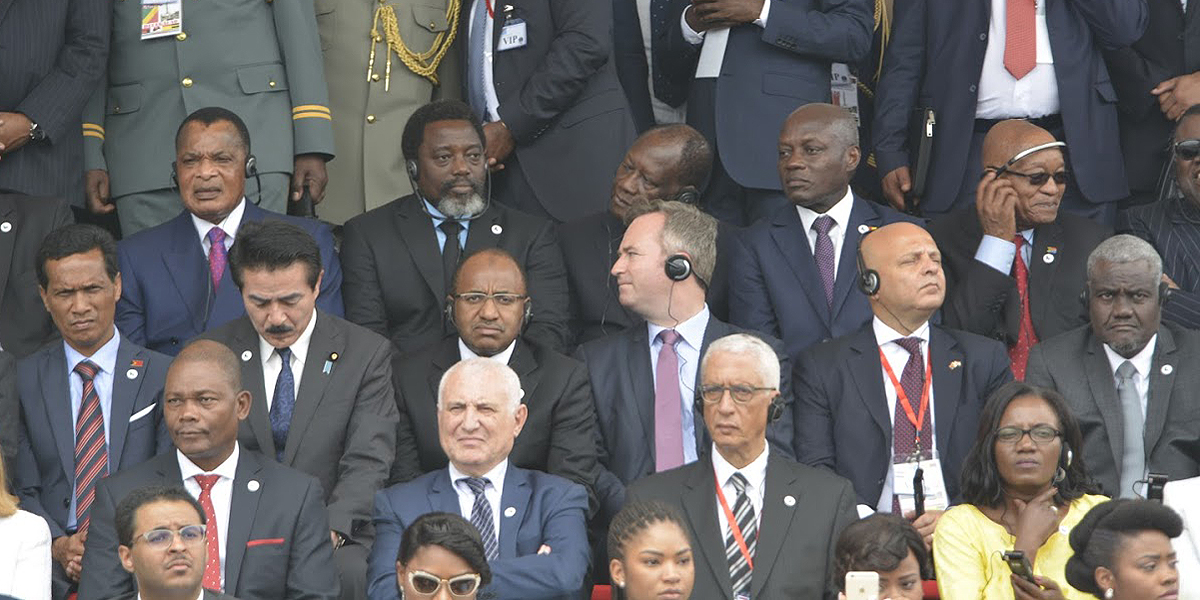 Kabila attending Lourenco's inauguration ceremony in Luanda
In August 2018, DRC communications minister announced that President Joseph Kabila (who had been clinging to power since his mandate ended in 2016), will not stand for a new term in the much-delayed presidential elections. Following dos Santos's example, President Kabila chose a Lourenco-like figure as his successor: Emmanuel Ramazani Shadary.
Shadary is a Laurenco clone
Just like Lourenco, Shadary is a handpicked successor. They were chosen because they were perceived to represent continuity. Both Lourenco and Shadary were seen as loyal puppets that would be closely managed by the old regimes, the transfer of power being a maneuver to prolong the status quo.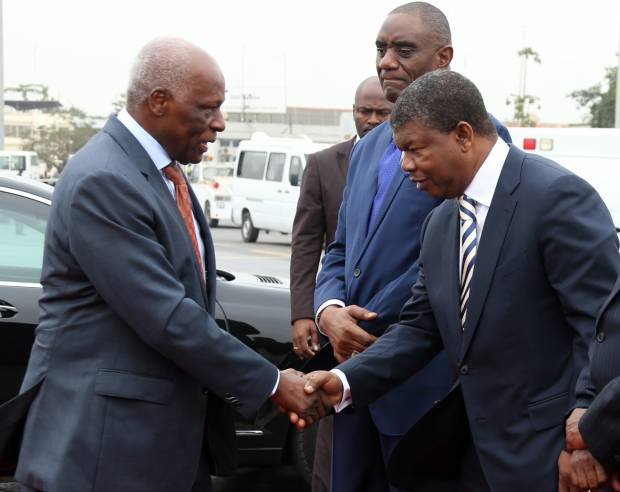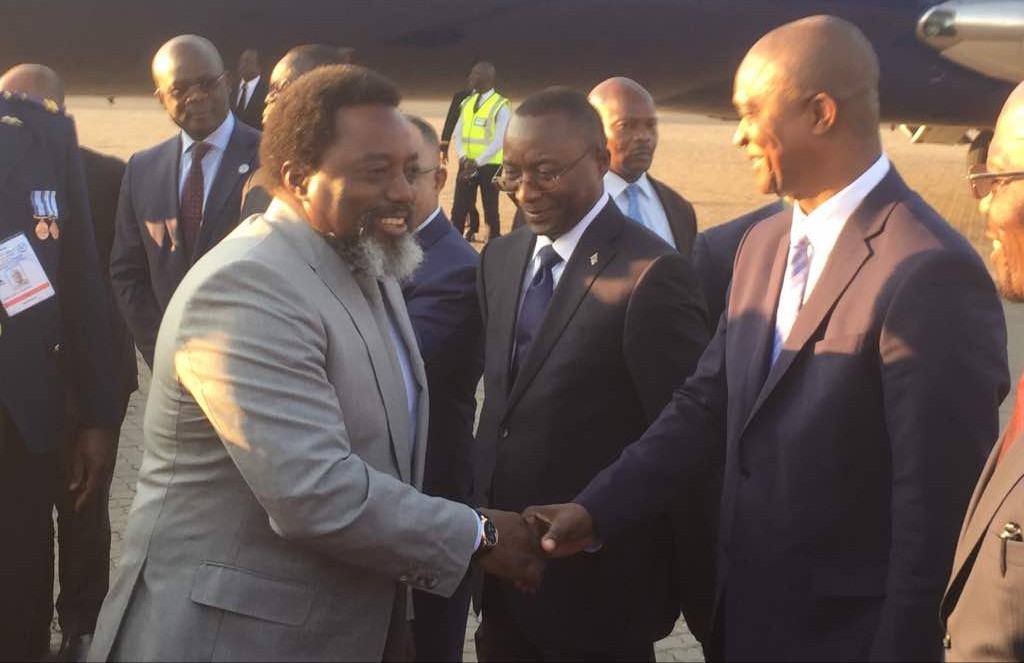 Both Lourenco and Shadary were seen as loyal puppets
Lourenco is a few year older than Shadary (Lourenco is 64, Shadary is 58) but they have very similar careers. Both started their administrative careers as governors. Lourenco was appointed governor of Moxico Province in 1984; Shadary was governor of Maniema Province from 1998 to 2001. Both were leaders of their parties' parliamentary groups. And both served as heads of power ministries (Lourenco was minister of Defense, Shadary was minister of Interior), pillars of the autocratic regimes of dos Santos and Kabila. Both Lourenco and Shadary were the ruling party's second most powerful leaders. In August 2016, Lourenco was designated as vice-president of the People's Movement for the Liberation of Angola (MPLA). In February 2017, Emmanuel Shadary, was appointed permanent secretary of the People's Party for Reconstruction and Democracy (PPRD). Dos Santos and Kabila tried to retain significant power and influence by remaining heads of the ruling parties. Both Lourenco and Shadary paid tribute to their predecessors during their presidential campaigns. Lourenco praised dos Santos for "
accomplishing his mission with unusual flair
". Shadary praised Kabila's "
moral authority
".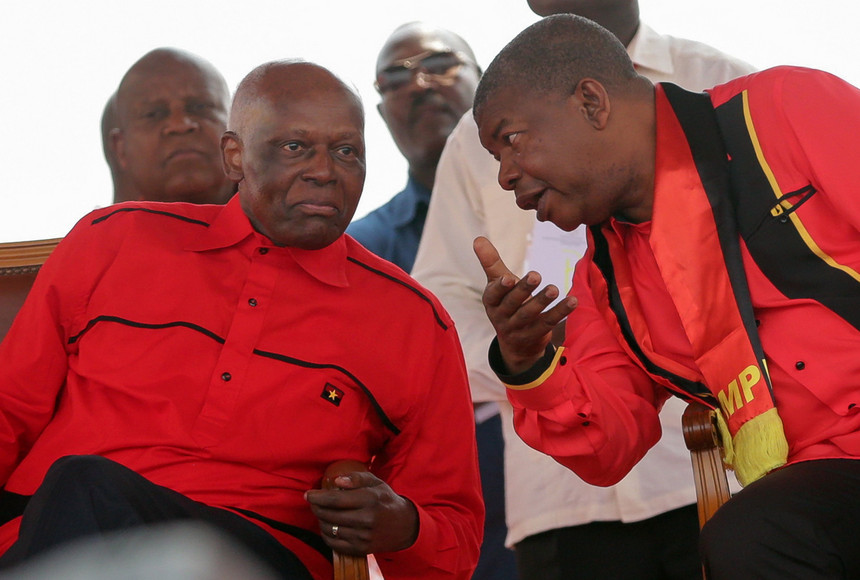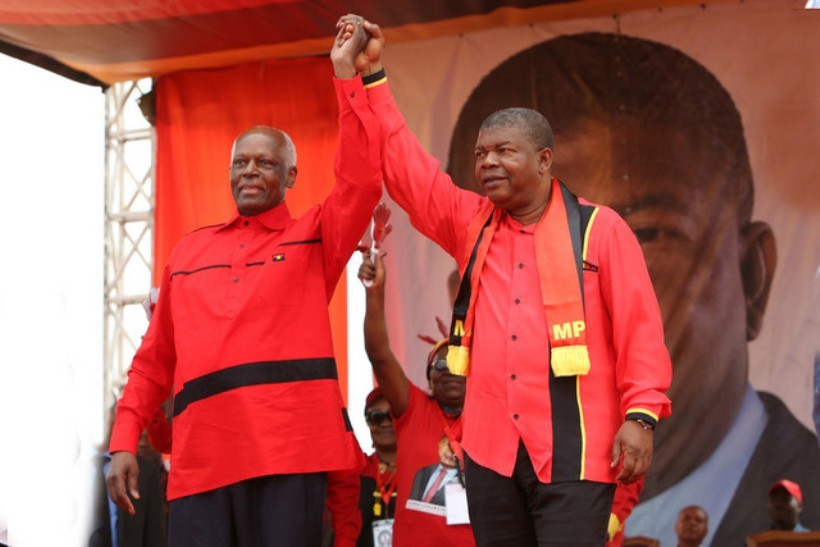 Dos Santos campaigned for Lourenco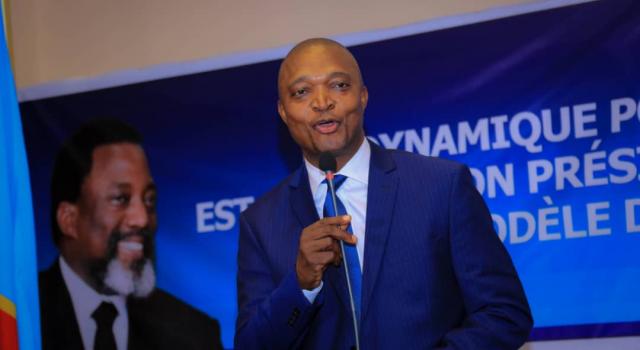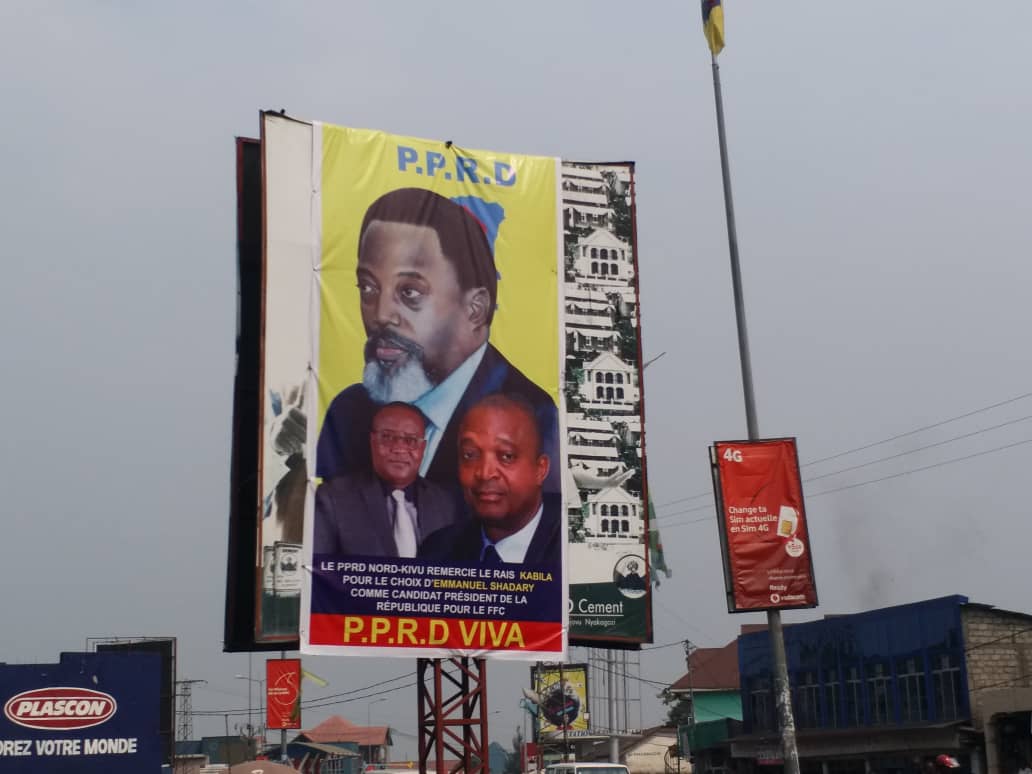 Kabila is a constant figure in Shadary's campaign
How to protect a family clan
Before agreeing to step aside, dos Santos and Kabila made sure they obtained guarantees of considerable legal immunity from prosecution for any crimes committed during their time in office. They passed new laws to retain some of their power and ensure their safety. But they also have large, powerful and extremely rich families to protect. Dos Santos built a family dynasty that controlled Angola's monopolies and run the country as a family business for decades. Kabila used public funds to enrich himself and his allies. Kabila family owns assets worth tens of millions of dollars, is active in almost every part of the Congolese economy and benefited from large state contracts. Emmanuel dos Santos's daughter, Isabel dos Santos, and Joseph Kabila's sister, Jaynet Kabila, are two of Africa's most powerful women. Lourenco and Shadary were perceived as relatively unknown party loyalists, who would be easily manipulated, political nonentities that would never dare to challenge former presidents, especially when it comes to their families.
No exit strategy for dictators
By August 2018, when Kabila chose Shadary as a survival strategy for himself and his family, Lourenco had already signaled that he would not be a puppet ruler. In September the news hit like a shockwave: Jose Filomeno dos Santos, the son of former president of Angola, was arrested in Luanda, facing fraud charges. It was too late for the removal or resignation of Lourenco's Congolese clone, Ramazani Shadary, as presidential candidate. But Joseph Kabila should know by now that immunity can be set aside and protecting a family clan is almost impossible when you do not have all the power. Kabila should know that a new president wants to cling to as much power as possible, strengthening his authority. Kabila should know that there is no exit strategy for dictators.