As
previously reported
by Open Source Investigation, Sweden has seen a massive increase of crimes in the last couple of years, with several areas around the country reportedly being "
no-go zones
" for the authorities. This wave of gang violence has not decreased at all since our last article – in fact, only in the last couple of months of 2017, several bomb explosions shook the city of Malmo to its core, whilst grenade attacks have exponentially increased as well. As of now, according to the Prime Minister Stefan Lofven, Sweden "
will do whatever it takes, including sending in the army
", in order to end this string of attacks.
When things go too far
While Sweden's murder rate is relatively low compared to other countries in the world, its crime index for 2017 ranked it as one of the most dangerous on the European continent,
second only to Ukraine
. Gang violence has surged in the last couple of years, with police unable to cope with this new phenomenon. Only in the last year, more than 106 people were murdered in Sweden – it might not seem that many, but in a country of only 10 million that isn't used to a relatively high murder rate, it's quite a lot. Moreover, the Swedish TV has reported that only in 2016 there were over 300 shootings, mostly in turf battles between gangs. This year hasn't started that well either – four people were shot dead in the first week of 2018, while one man died after picking up a hand grenade outside a subway station in a suburb of Stockholm.

Regarding the grenade attacks – they have gotten so frequent that even a Wikipedia page that tracks them was created. Only in 2015, the Swedish Police was investigating around 100-150 explosions. More than 30 grenade attacks were reported only in the Swedish city of Malmo (which has 43% of the population with a foreign background), with the Malmo Police warning about undetonated grenades in the city.
What's to come?
With 2018 being an election year in Sweden, law and order is likely to be a major issue in the campaigns of the mainstream politicians, as a means to counter the populist rhetoric of the growing opposition party (Sweden Democrats), who have linked public concern about the rising crime rate to the large increase of non-European immigrants in the last couple of years. The ruling government has already promised the police force an extra 7.1 billion crowns ($880 million) to its budget through 2020, toughened laws on gun crimes and an easier way for the police task force to monitor private phone calls and emails. In order to realize the magnitude of the situation, here's a direct quote from the Swedish Prime Minister, Stefan Lofven: "
It would not be my first option to bring in the military, but I am prepared to do whatever is necessary to make sure that serious, organized crime is stamped out
".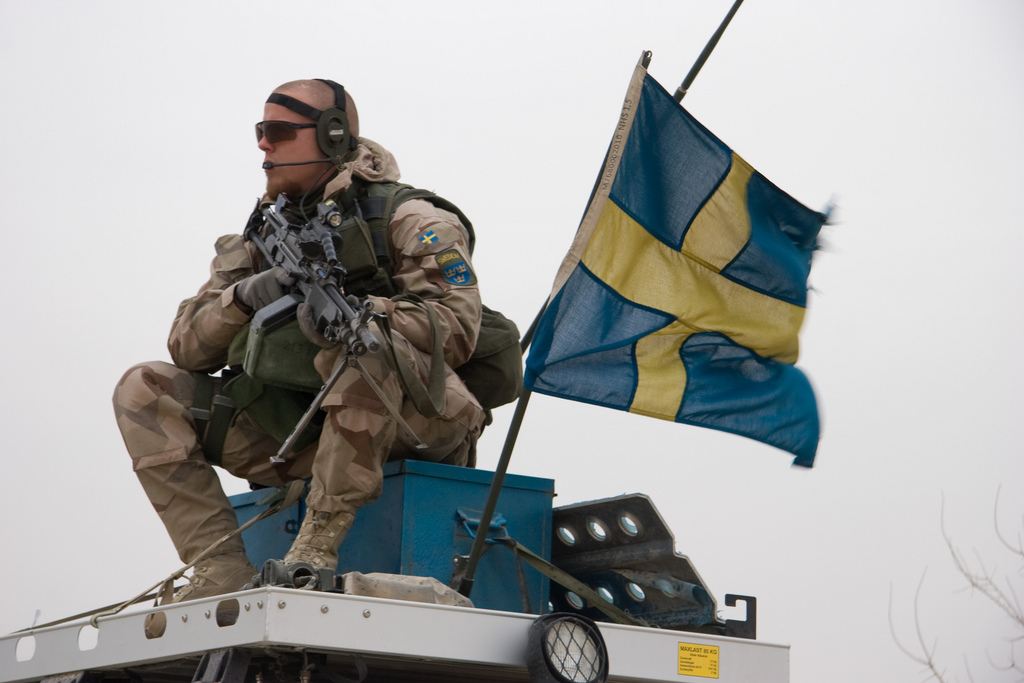 A recent report submitted by the Swedish National Council for Crime Prevention clearly shows that an increased number of Swedes worry about crime a lot, with confidence falling in the police and the judicial system. A recent leak regarding the ethnicities of the people involved in sex-crimes has put more gas on the fire, as it clearly shows that most perpetrators are of non-Swedish descent. Moreover, due to a massive overcrowding in the Swedish prison system, the sentences for these crimes have been preposterously tame, with rapists getting only a few months of prison time or even getting out jack free. The fact of the matter is that Sweden has a serious problem that needs to be tackled as soon as possible, or else it risks on degenerating even further. "
People are shot to death in pizza restaurants, people are killed by hand grenades they find on the streets
", Sweden Democrat leader Jimmie Akesson said. "
This is the new Sweden; the new, exciting dynamic, multicultural paradise that so many here in this assembly … have fought to create for so many years
".
The risk is out there
If the current Government will not resolve these issues, we might be faced with a rising populist party in the September elections. As seen in the German elections last year, the threat of such a party amassing a lot of votes on an anti-immigration platform is very high, as the current national frustration has reached levels unseen before. When the people don't feel safe anymore, they vote accordingly – and a vote for the Sweden Democrats means an end to an era in which Sweden has been regarded as a safe haven for refugees of all kinds.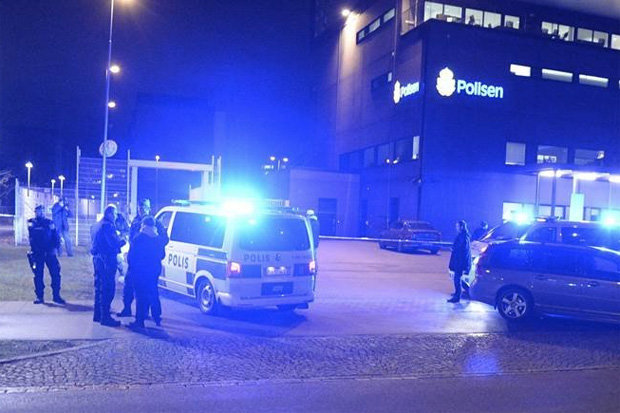 There's a dark cloud looming over Europe – and with both sides of the political spectrum getting radicalized more and more, a peaceful solution seems unlikely in the near future. We just need to pray that everybody involved in the decision making will not do anything harsh. And sending in the army on the streets to deal with local gangs poses quite a serious challenge for the ordinary people – are we ready to sacrifice our privacy and well-being for an enhanced security apparatus? Nevertheless, it might not come to this at all – after all, with 2018 being an election year, this remark might only be a political move by the establishment in order to capitalize on frustrated voters. The question is – will it work?