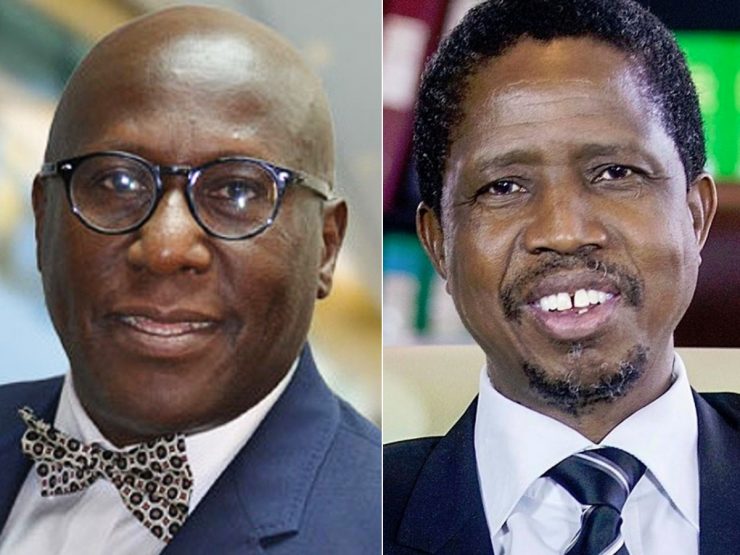 Pius Kasolo, CEO of ZCCM-IH, is preparing to succeed Zambia's president Edgar Lungu, multiple sources told OSI. Kasolo will be the Patriotic Front presidential candidate in 2021. A Bemba PF founder, Kasolo has recently strengthened his position in the ruling party. His brother is a PF cadre and Eastern Province permanent secretary. Mining sector investors and former vice-president Guy Scott are willing to support Pius Kasolo. President Lungu himself regards Kasolo's candidacy favourably.
A Bemba PF founder
Pius Chilufya Kasolo, the Chief Executive Officer of ZCCM-IH, is preparing to run for president in 2021, according to political and mining industry sources. Kasolo is seen by many in the ruling Patriotic Front party as a presidential candidate who can win the next general elections. He will follow democratic channels to become Patriotic Front nominee for president of Zambia.
Kasolo is one of the founding members of the ruling PF party. His active support for President Edgar Lungu has strengthened Kasolo's position within the party in the last couple of years. Pius Kasolo's elder brother, Chanda, is a PF cadre and Eastern Province permanent secretary. Chanda Kasolo, who has held various governmental positions (Luapula Province Permanent Secretary, Ministry of Information and Broadcasting Services permanent secretary), contributed to Edgar Lungu's 2016 victory in Eastern Province.
Pius Kasolo is also a Bemba – and Bemba-speaking provinces are PF strongholds. A Bemba-speaking candidate would guarantee PF's hegemony in Bemba regions.
Reasons for Lungu's approval
Despite his recent statement about being eligible to stand in 2021, President Edgar Lungu is said to look with favour on Pius Kasolo candidacy.
"I am eligible to stand in 2021", President Lungu declared on January 7. But according to OSI's sources, Edgar Lungu's statement was not meant to be taken literally. It was meant merely to put to an end the tensions within the party during the Chishimba Kambwili episode. (After being sacked from the Government, former minister of Information Kambwili had rushed to announce his candidacy for president.)
Edgar Lungu was re-elected in August 2016. The election was closely fought but fair according to international observer teams. Just 6 months after the general elections, President Lungu's focus is not on who is going to be PF's presidential candidate in 2021. His statement was a reaction to Chishimba Kambwili's personal agenda.
Pius Kasolo's situation is different than Kambwili's. Kasolo is not trying to build an anti-Lungu platform within PF. He is not contesting Lungu's authority. Kasolo trusts Lungu's leadership and accepts his guidance.
Bringing wealthy businessmen and former vice-president Scott back to PF
Wealthy and powerful businessmen have already assured Kasolo of their support for his candidacy. For years now, many mining sector investors have been backing Edgar Lungu's rival, opposition leader Hakainde Hichilema. These investors are increasingly convinced that the Patriotic Front is going to be Zambia's ruling party for many years. As a result of that, they are willing to support Kasolo, who they view as "pro-business".
Pius Kasolo is also known to be close to former vice-president Guy Scott, a PF founder turned opposition activist. Kasolo's candidacy could be a signal that reconciliation between President Lungu and Guy Scott is possible.
Who is Pius Kasolo
Dr. Pius Chilufya Kasolo has been the Chief Executive Officer of ZCCM Investments Holdings Plc since 1 October 2014. Majority state-owned ZCCM-IH is a minority shareholder in all major mining projects in Zambia. Prior to his appointment as ZCCM's CEO, Pius Kasolo held various senior positions in the mining industry. He has also worked for the European Union and the Zambia Revenue Authority. Pius Kasolo has been involved as a shareholder in various companies.
A trained geologist, Pius Kasolo has studied in Zambia, United Kingdom and France.