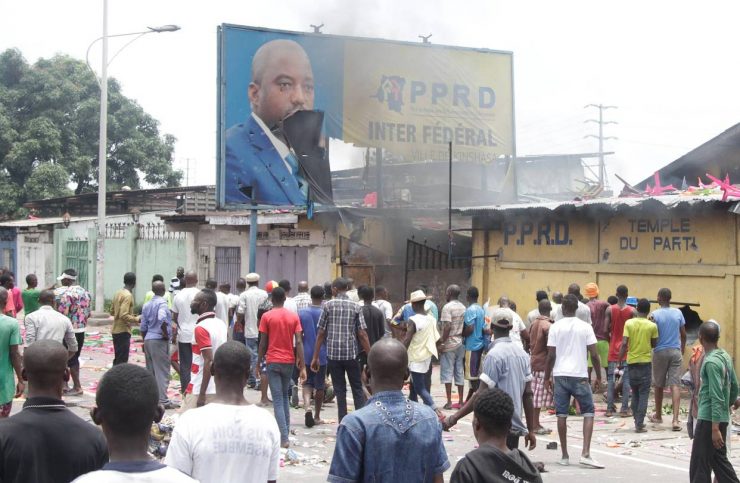 If you are one of Joseph Kabila's associates, you are going to lose your money. The US Government message is unequivocal. Imposing sanctions on two members of Kabila's inner circle is a decision with immediate effect. They have been added to the OFAC's black list and OFAC is one of the most powerful US government agencies. Anybody who will do business with Kabila's allies will be regarded by the US as an enemy. Kabila's associates are facing a dilemma: are they going to support him, risking their fortunes, or are they going to leave him, saving their money and securing their freedom? They have to decide quickly. Kabila's regime is running out of time.
Why Sanctions Matter
On 28 September 2016, the Unites States Government imposed sanctions against two senior officials in the Democratic Republic of Congo (DRC), Gabriel Amisi Kumba and John Numbi (a.k.a. Numba).
The US Government has sent a powerful message. It is a last warning: President Joseph Kabila must step down and stop clinging to power using violence and repression. But far from being a symbolic gesture, the US Government decision has an immediate and profound effect.
As a result of US actions, Amisi's and Numbi's assets are blocked. All their US$ transactions are liable to be blocked or frozen. All their international bank accounts are frozen and they are subject to the visa bans. U.S. persons are prohibited from dealing with them.
OFAC will hunt Kabila's allies down
Amisi and Numbi have been added to the Specially Designated Nationals (SDN) list. SDN list is a publication of the Office of Foreign Assets Control (OFAC), which lists individuals and organizations whose properties are blocked by various sanctions programs administered by OFAC.
OFAC is a financial intelligence and enforcement agency of the U.S. Treasury Department charged with planning and execution of economic and trade sanctions.
Once an obscure agency within the US Treasury, OFAC has become one of the most powerful US government agencies. Operating under the auspices of the Office of Terrorism and Financial Intelligence, OFAC is primarily composed of intelligence professionals and lawyers. Sanctions have become a leading tool of US foreign policy. OFAC is a major foreign policy lever of the US government.
How powerful is OFAC?
OFAC has authority over all transactions that take place in the US, including all US$ payments whoever makes them, whether or not they have a presence in the US. It tracks the identity of the foreign financial institutions that do business with OFAC sanctioned parties.
If Amisi and Numbi have international bank accounts, even in international banks' branches subsidiaries or agencies in the DRC, those accounts will be blocked or frozen. Anybody who will do business with Amisi or Numbi will be regarded by the US as effectively "trading with the enemy".
Kabila's allies are under huge pressure. They have to decide whether it's worth supporting a dying regime. The European Union, the African Union and the United Nations Security Council will also impose sanctions. Moreover, It's only a question of time before the US expands its sanctions, adding other senior government, security, and intelligence officials to OFAC's black list.