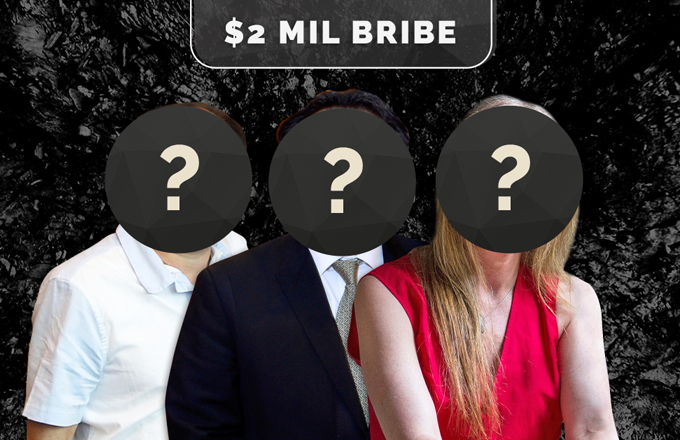 $2million is a lot of money to pay for a story – probably a world record. So who would be willing to pay that amount of money for a story and what is their motive?
Earlier this year, it was revealed in a court case that a British-based blogger tried to take out a democratically-elected Prime Minister. Court documents revealed that the blogger was willing to pay $2million for information contained in stolen files supposedly supporting allegations against the leader.
Obviously, the blogger doesn't have $2million. She had teamed up with a local businessman – chairman of a media group.  Nevertheless, $2million is a lot of money to pay for a story – probably a world record. They are told the information is stored on some computer files, but amazingly, they offer the money without actually ever having seen the information.
A 3rd character enters the story, a local businessman, billionaire, who had the willing and the motives to pay those $2million. The billionaire built his business empire into a virtual monopoly under previous leaders of the country.
But under the new PM, his business has been steadily losing money. He has been hit by losing out to contracts awarded to a state owned investment fund created by the new PM. This state owned investment fund is referred to in the stolen documents for which the blogger and media owner offered to pay $2million. The businessman publicly indicated the new PM's politics as the cause of his financial loss.
In the following days, you can follow an in-depth investigation, revealing the motives behind the possibly the world's most expensive news story.