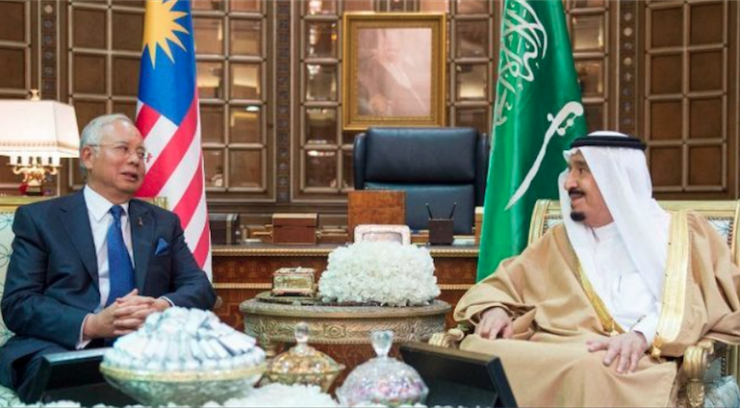 The son of the King of Saudi Arabia has became the latest to confirm that the Gulf kingdom's royal family did make the donation to the Malaysian PM Najib Razak. http://www.freemalaysiatoday.com/
Prince Sultan Salman Abdulaziz Al Saud's confirmation follows that of Saudi's Foreign Minister, Malaysia's MACC and Malaysia's Attorney General. http://www.reuters.com/
For almost a year, Malaysia's former Prime Minister, Mahathir Mohamad, and his convert blogger Clare Rewcastle, have claimed to anyone willing to listen that the money had come from state fund 1MDB. http://www.freemalaysiatoday.com/
But the latest confirmation, by the King's son, provides yet more proof that their central allegation was wrong.
Despite the repeated investigations concluding the money was a Saudi donation, including confirmation from the country itself, Dr Mahathir is persisting in his claims the money was from the state fund.
Even as recently as the two weeks, Dr Mahathir stated: 'No one would give this huge amount to anyone even if he had done something for Islam or for any other cause.' http://chedet.cc/?p=2096
But, in an announcement which directly rebuts this and further exposes Dr Mahathir's motives, the Saudi Prince told reporters in Malaysia's capital Kuala Lumpur that it was 'supporting Muslim nations'. He added that Saudi was 'very much doing our duty in terms of the Islamic world as Muslims and in terms of our position in the Islamic world and the international community.' The Prince went on to praise the relationship between the two countries.
The announcement heaps pressure on Dr Mahathir who is facing rising resentment over how he has attacked his own countrymen and talked down Malaysia in his bid to oust Najib Razak, and facing accusations that he is trying to oust PM Najib Razak in order to install his son as Prime Minister. http://www.straitstimes.com/