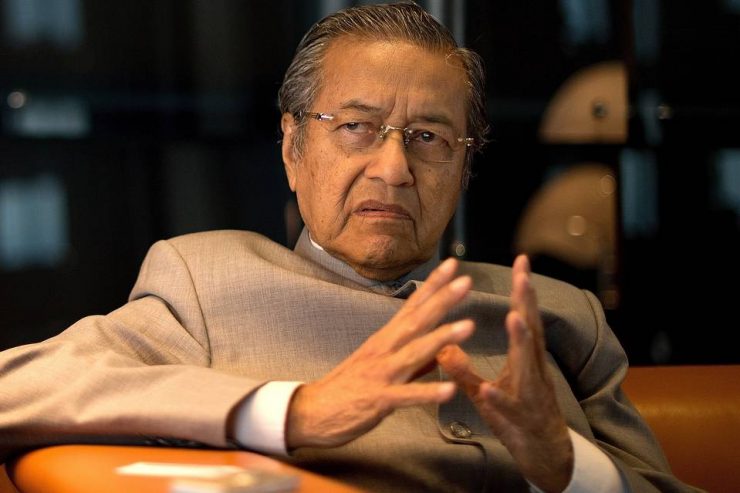 Plotters trying to bring down the democratically-elected Prime Minister of Malaysia were dealt a decisive hammer blow today after another key claim was proved wrong by the very investigation they initiated.
The cross-party parliamentary Public Accounts Committee (PAC) today published their long-awaited in-depth report into state fund 1MDB. The exhaustive, year-long investigation was sparked when plot leader Dr Mahathir Mohamad claimed, in April last year, that billions of ringgit was unaccounted for and demanded Prime Minister Najib Razak resign. http://www.reuters.com/
He then went on to claim, alongside his loyal crony Clare Rewcastle, that money from 1MDB ended up in Prime Minister Najib Razak's bank account.
But those central claims – on which they have based their whole plot – have both been proved completely wrong. The PAC report found no evidence of wrongdoing on the part of the Prime Minister, and that no money was unaccounted for. Today's PAC findings come immediately after damning evidence showed that the money in the Prime Minister's account was a donation from the Saudi royal family and not from the state fund.
These claims have been the very foundation of their plot against Najib Razak. They staked their reputations on it. But numerous investigations, including many which they called for and promised they would accept the findings, have now found the allegations to be baseless.
The findings confirm PM Najb Razak's response to the original allegations, when he said: "These attacks began when I refused to implement Tun Mahathir's personal demands. I refused, because I do not believe it is right for Malaysia to be ruled by proxy.
"Tun then created a crisis when he recklessly claimed that RM42 billion (US$11 billion) was missing from 1MDB, when in fact these are audited debts backed by RM51 billion (US$13.5 billion) audited assets."
"I believe Tun, working hand in glove with foreign nationals, including the now discredited political attack blog Sarawak Report, is behind this latest lie." http://www.channelnewsasia.com/
The PAC's conclusion will cause further misery for Dr Mahathir who has been left isolated after turning his back on UMNO and joining the opposition in Malaysia. IT had further been exposed that a key motivation behind his plot was to install his son as Prime Minister.
http://www.freemalaysiatoday.com/
Dr Mahathir has lost a series of battles with Najib, including seeing his son ousted as chief minister of northern state, Kedah. http://www.bloomberg.com/
And more recently, losing his own lucrative business positions as advisor to state company Petronas, and chairman of car manufacturer Proton. http://www.straitstimes.com/